Outlook
2010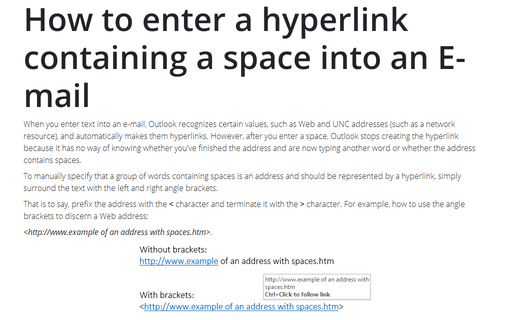 When you enter text into an e-mail, Outlook recognizes certain values, such as Web and UNC addresses (such as a network resource), and automatically makes them hyperlinks. However, after you enter a space, Outlook stops creating the hyperlink because it has no way of knowing whether you've finished the address and are now typing another word or whether the address contains spaces.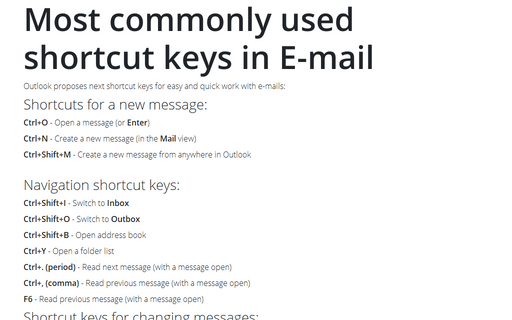 Outlook proposes next shortcut keys for easy and quick work with e-mails: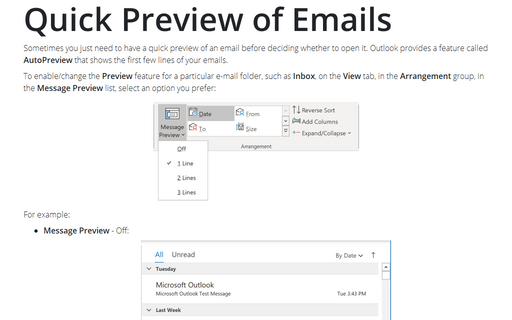 Sometimes you just need to have a quick preview of an e-mail before deciding whether to open it. Outlook provides a feature called AutoPreview that shows the first few lines of your e-mails.