Print in Outlook
365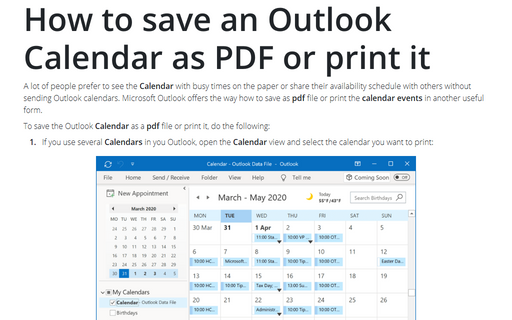 A lot of people prefer to see the Calendar with busy times on the paper or share their availability schedule with others without sending Outlook calendars. Microsoft Outlook offers the way how to save as pdf file or print the calendar events in another useful form.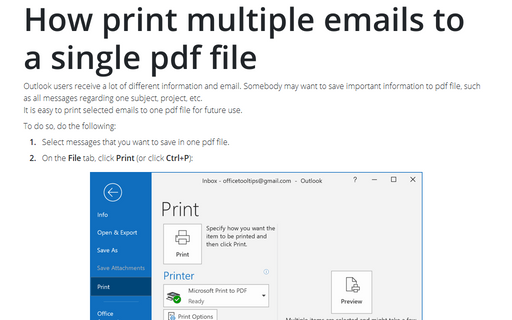 Outlook users receive a lot of different information and email. Somebody may want to save important information to pdf file, such as all messages regarding one subject, project, etc.
It is easy to print selected emails to one pdf file for future use.