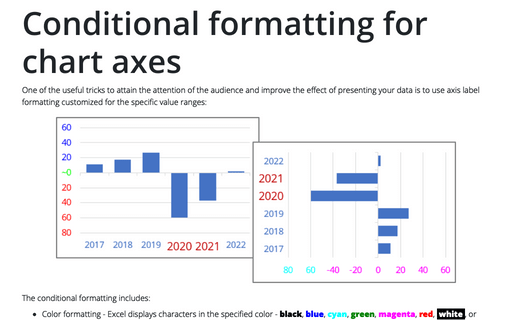 One of the useful tricks to attain the attention of the audience and improve the effect of presenting your data is to use axis label formatting customized for the specific value ranges: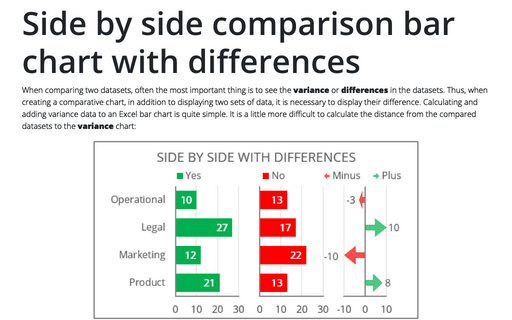 When comparing two datasets, often the most important thing is to see the variance or differences in the datasets. Thus, when creating a comparative chart, in addition to displaying two sets of data, it is necessary to display their difference. Calculating and adding variance data to an Excel bar chart is quite simple. It is a little more difficult to calculate the distance from the compared datasets to the variance chart: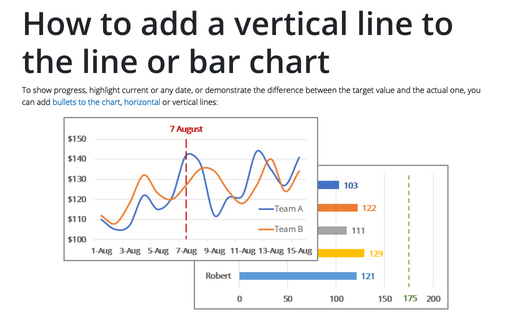 To show progress, highlight current or any date, or demonstrate the difference between the target value and the actual one, you can add
bullets to the chart
,
horizontal
or vertical lines: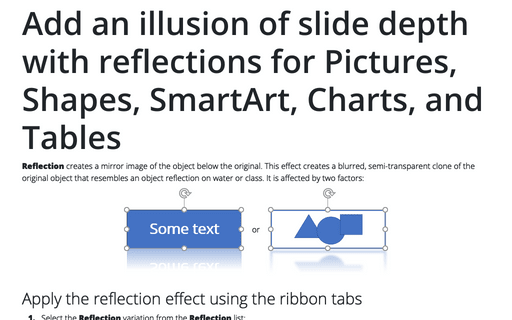 Reflection creates a mirror image of the object below the original. This effect creates a blurred, semi-transparent clone of the original object that resembles an object reflection on water or class. It is affected by two factors: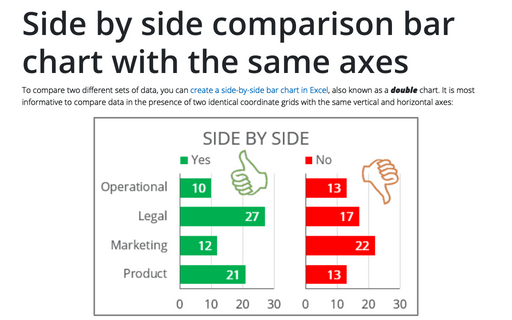 To compare two different sets of data, you can
create a side-by-side bar chart in Excel
, also known as a
double
chart. It is most informative to compare data in the presence of two identical coordinate grids with the same vertical and horizontal axes: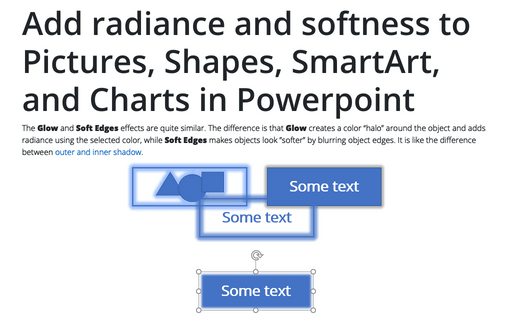 The
Glow
and
Soft Edges
effects are quite similar. The difference is that
Glow
creates a color "halo" around the object and adds radiance using the selected color, while
Soft Edges
makes objects look "softer" by blurring object edges. It is like the difference between
outer and inner shadow
.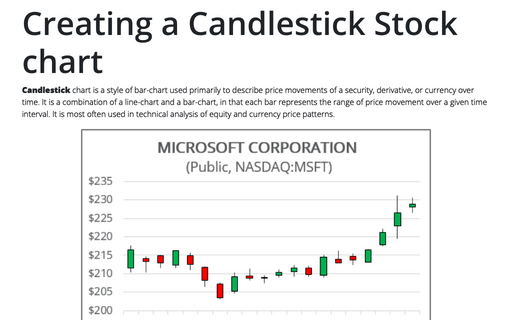 Candlestick chart is a style of bar-chart used primarily to describe price movements of a security, derivative, or currency over time. It is a combination of a line-chart and a bar-chart, in that each bar represents the range of price movement over a given time interval. It is most often used in technical analysis of equity and currency price patterns.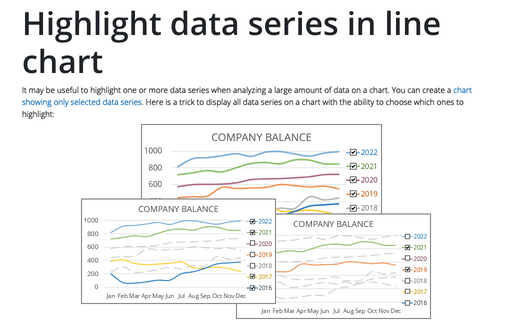 It may be useful to highlight one or more data series when analyzing a large amount of data on a chart. You can create a
chart showing only selected data series
. Here is a trick to display all data series on a chart with the ability to choose which ones to highlight: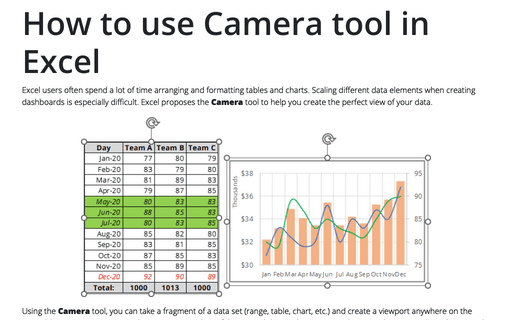 Excel users often spend a lot of time arranging and formatting tables and charts. Scaling different data elements when creating dashboards is especially difficult. Excel proposes the Camera tool to help you create the perfect view of your data.