How to customize your Outlook messages
E-mail communications is not plain text anymore and people want to send/receive well-designed email messages. There are many paid services that allow you to create a visually appealing e-mail template, but you can create it yourself using only Outlook.
1. Set default font for E-mails
Outlook enables you to specify default fonts to use for different situations when dealing with e-mail. Additionally, you can individually configure default font settings for composing new e-mail and replying and forwarding.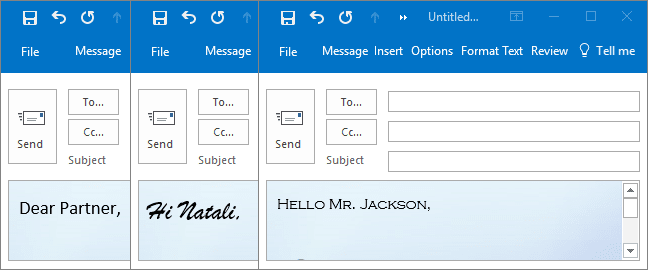 See Set default fonts for E-mails for more details.
2. Create an E-mail Signature
If you frequently sign your messages using not only your name, but also additional information such as your job title and contact information, you'll appreciate Outlook's Signature feature. When enabled, it appends text of your choice to the end of every message that you create and/or reply to.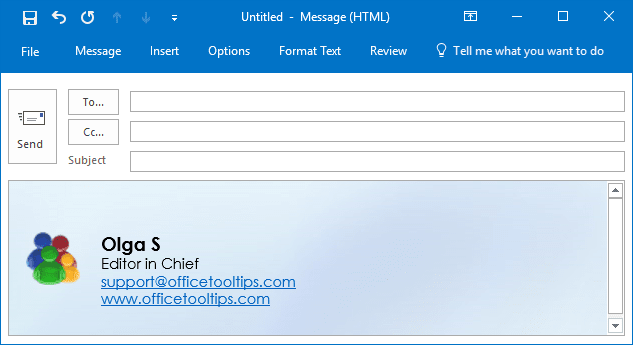 See How to create a Signature for more details.
3. Add social links to your e-mail signature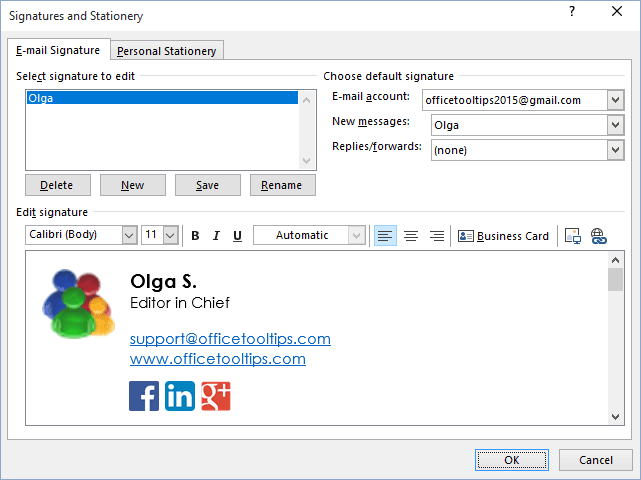 See How to add social links to your e-mail signature for more details.
4. Select your default message template
If you like visually appealing message templates called stationaries, you may want to set up Outlook to always use a stationery for all new messages.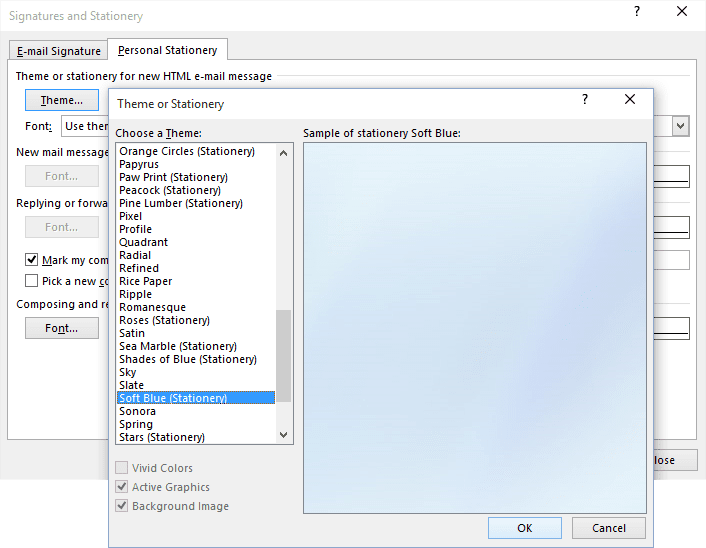 See How to change the Stationery in Outlook for more details.
5. Attach a business card to the message or to all outgoing messages
For business purposes you may want to send your vCard in every message. It will let the recipients to enter the information in their address books quickly and without errors.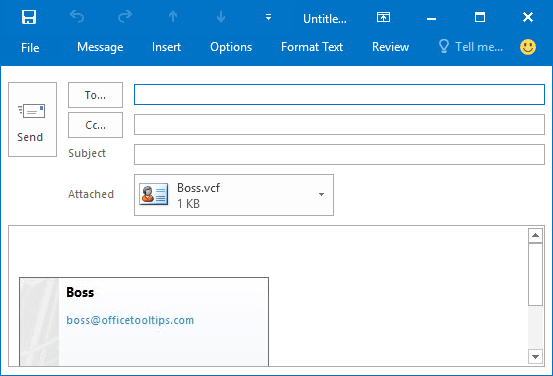 See Attaching a Business Card to a message and Attaching Business Cards to all outgoing messages for more details.
See also this tip in French: Comment personnaliser vos messages dans Outlook.