Excel
2010
Often, data imported into an Excel worksheet contains excess spaces or strange (often unprintable) characters. There are two handy functions TRIM and CLEAN to cleanup such data.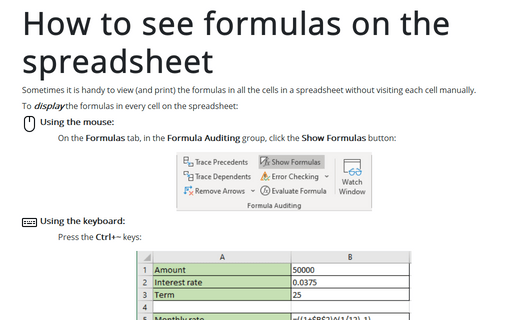 Sometimes it is handy to view (and print) the formulas in all the cells in a spreadsheet with out having to manually enter each cell.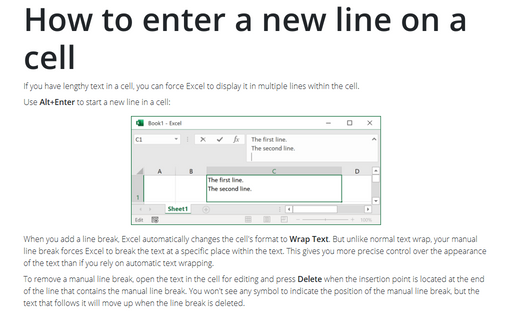 If you have lengthy text in a cell, you can force Excel to display it in multiple lines within the cell.