How to print hyperlinks in the Word document
Microsoft Word displays hyperlinks as a blue underlined text, as defined by the
Hyperlink
style. It shows only the fraction of the URL or anchor text like "click
here
", and you need to click
Ctrl+K
or use the popup menu to open the
Link
dialog to see the full URL. If you see something like
{ HYPERLINK https://www.officetooltips.com }
on printing, you need to uncheck the
Print field codes instead of their values
option.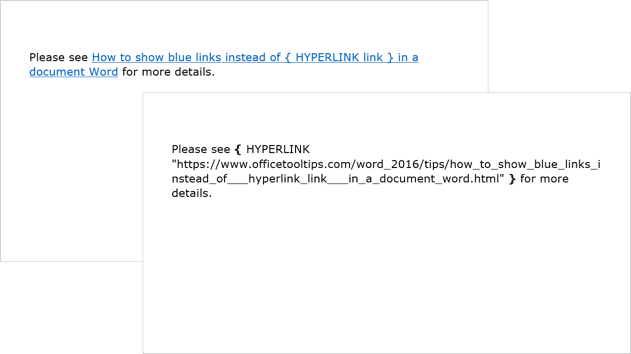 Microsoft Word has two different options to control displaying (see how to display hyperlinks in the document) and printing hyperlinks. To change hyperlinks printing options, do the following:
1. On the File tab, click Options: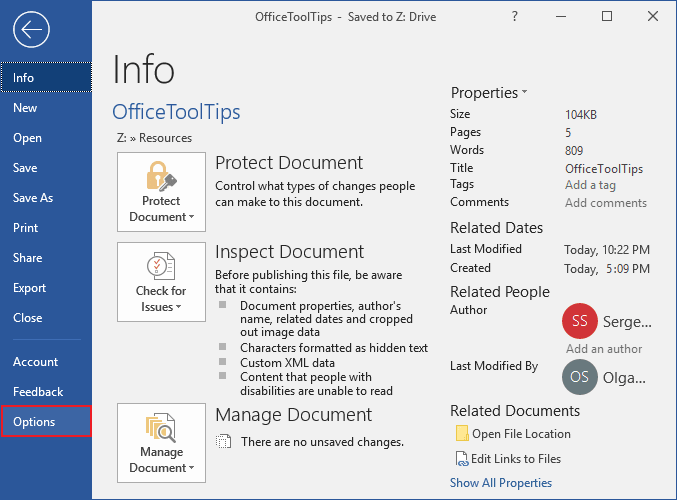 2. In the Word Options dialog box, under Print, check or uncheck the Print field codes instead of their values option: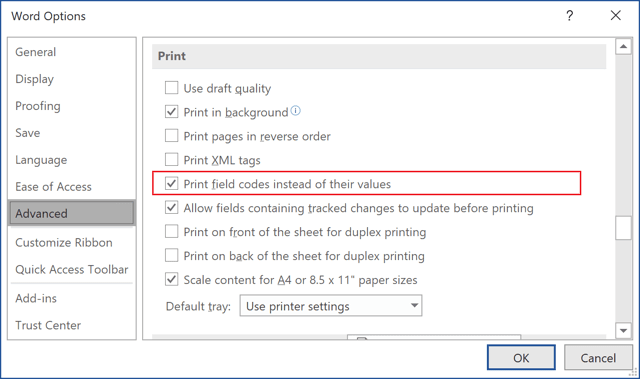 3. Click OK.
See also this tip in French: Comment imprimer des liens hypertexte dans document Word.