Change inches to centimeters and vice versa
When you work with Word rulers or gridlines, customize document margins, etc. you may need to change the measurement setting from inches to centimeters or vice versa.
To change measurement units in Word, do the following:
1. On the File tab, click Options: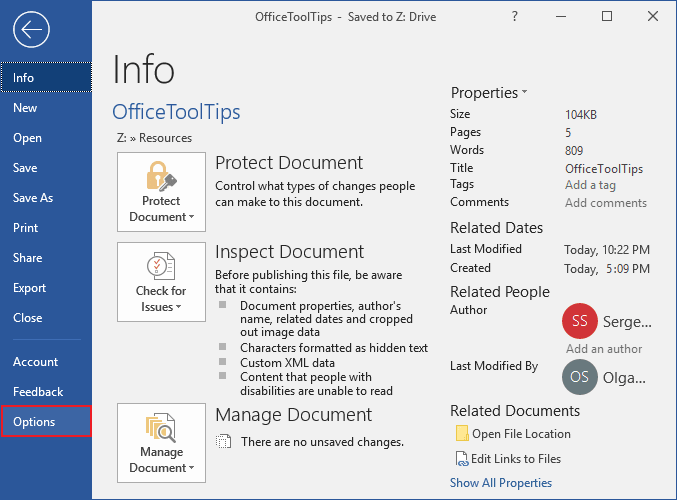 2. In the Word Options dialog box, on the Advanced tab, under Display, in the Show measurements in units of drop-down list, choose the measurement units you need: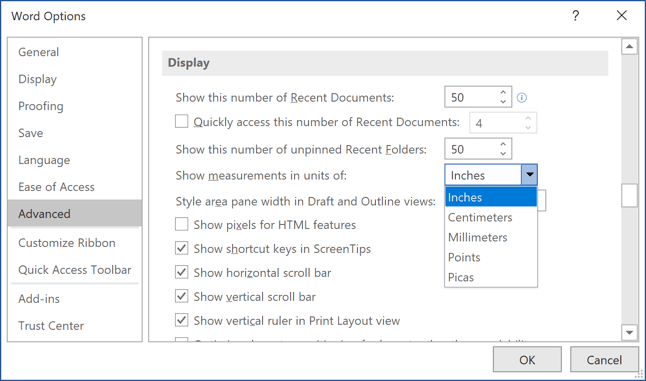 3. Click OK.
Note: Be careful, 1 cm = 0.3937 inch and 1 inch = 2.54 cm. By default, Word uses 1-inch margins and 2.5 cm. So, after changing the measurement units from centimeters to inches, you will see 0.98 inch, not 1 inch.
See also this tip in French: Comment changer les centimètres en pouces et vice versa.