How to format pictures in organization chart
When you insert pictures to your org chart (see
how to create organization chart with picture
) or other SmartArt chart with pictures, you don't need another program to prepare pictures. PowerPoint provides you a feature rich functionality for cropping, rotating, painting, and other formatting needs.
For example, after inserting some pictures, PowerPoint automatically clips them:

To format picture in the SmartArt chart, do the following:
1. Select the picture icon.
2. Right-click on the picture and select Format Shape... in the popup menu:

3. On the Picture Format pane, on the Fill & Line tab, in the Fill group, change the offset options: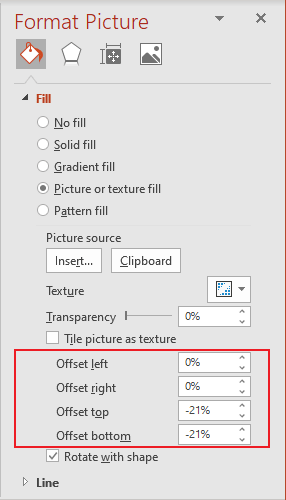 See also this tip in French: Comment mettre en forme les images dans l'organigramme.