How to save an Outlook Calendar as PDF or print it
A lot of people prefer to see the Calendar with busy times on the paper or share their availability schedule with others without sending Outlook calendars. Microsoft Outlook offers the way how to save as pdf file or print the calendar events in another useful form.
To save the Outlook Calendar as a pdf file or print it, do the following:
1. If you use several Calendars in you Outlook, open the Calendar view and select the calendar you want to print: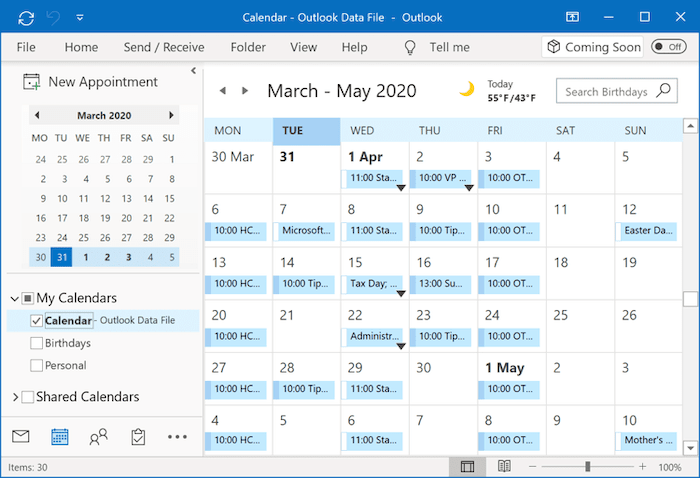 2. On the File tab, click Print: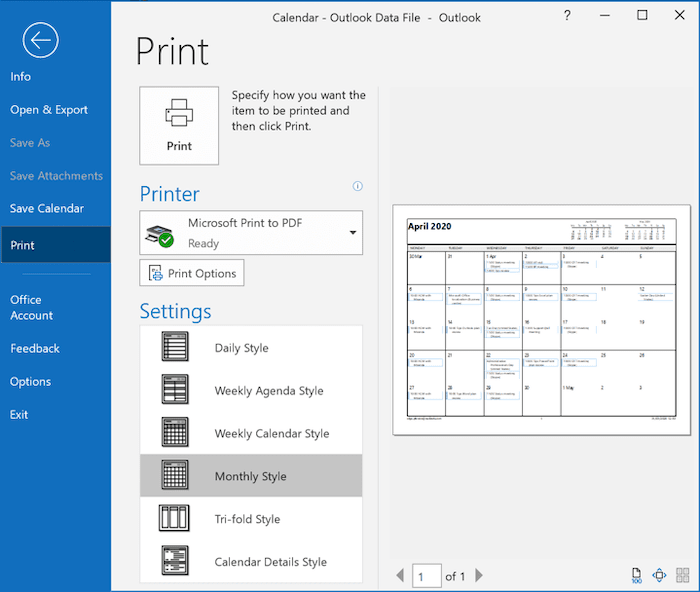 3. From the Printer dropdown list, select the printer in which you want to print the Calendar or select Microsoft Print to PDF to save the Calendar to a pdf file.
4. Change the Calendar options by clicking the Print Options button: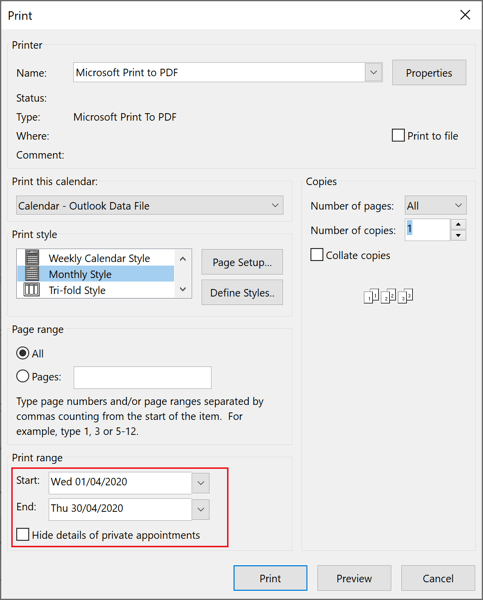 Under Print range, select the appropriate data range and check hide/show details of the private appointments.
Set all other parameters like for common printing.
5. In the Settings list, select the specified calendar style:
Daily Style:

Weekly Agenda Style:

Weekly Calendar Style:

Monthly Style (used by default):

Tri-fold Style:

Calendar Details Style:
6. Click Print.