How to change the Stationery in Outlook
Stationery provides an easy way to create a visual Outlook template with custom background color and image, fonts, bullets, colors, and effects. Unlike an email message template that includes both visual appearance and text, the stationery consists of visual appearance only. The default stationery applies to new emails, replies, and forwards. Thus, if you need an Outlook template for branded messages, you should use the custom stationery instead of the email template.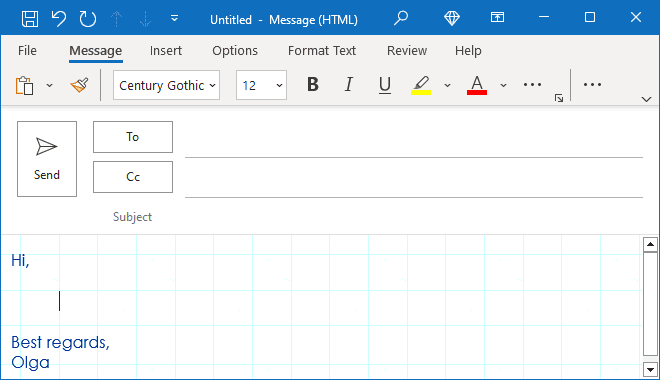 You can create stationery using the Mail Format options. Keep in mind that you can always change the stationery for individual messages.
1. On the File tab, click Options: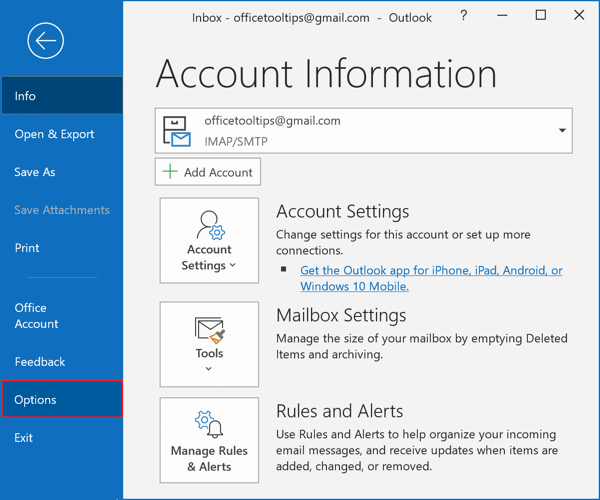 2. In the Outlook Options dialog box, on the Mail tab, click the Stationery and Fonts... button: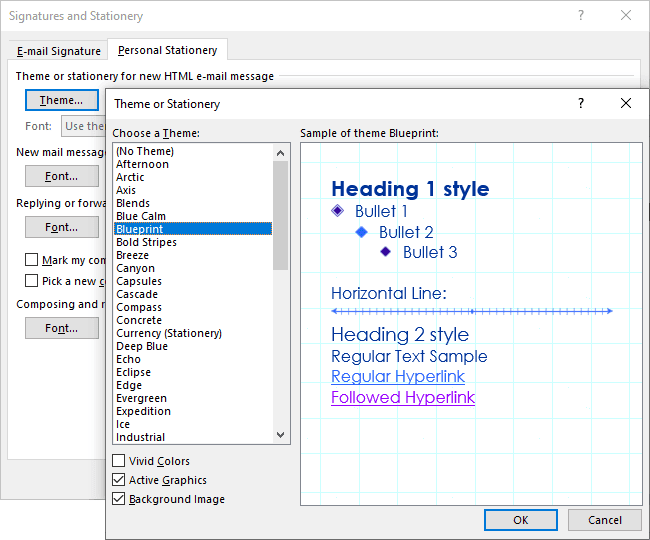 3. In the Signatures and Stationery dialog box, on the Personal Stationary tab, click the Theme... button to choose stationery: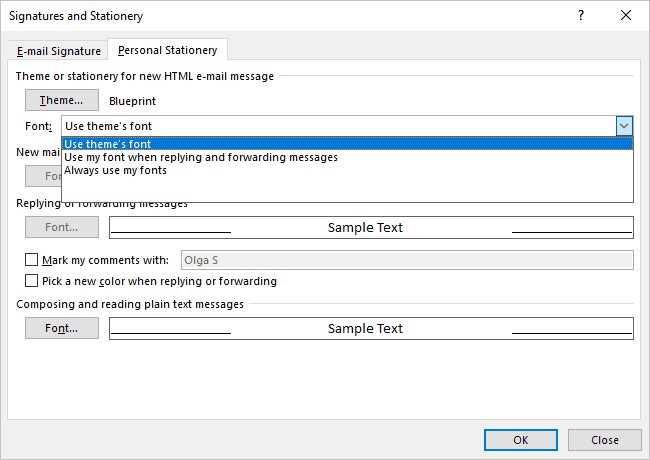 If you want to remove the default stationery, select the (No Theme) stationery.
4. Click OK.
When you create a new message, Outlook uses the stationery you selected as a visual template.
Note: If you need to apply a stationery to a single message, do the following:
1. On the Home tab, in the New group, click New Items:

2. In the New Items drop-down list, select Email Message Using, and then click More Stationery: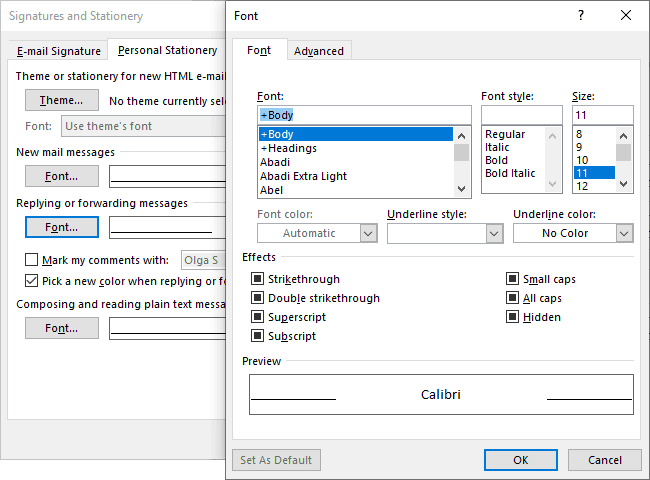 3. Under Choose a Theme, click the theme or stationery that you want, and then click OK.
Microsoft Outlook creates a new message with the selected stationery.
See also this tip in French: Comment changer le papier à lettres dans Outlook.