Adding comments to reply or forward
When you answer questions or comment some points of the received message, it helps to include an indicator so that the person reading your message will know exactly what topic you're responding to.
To tag your replies with your name, follow these steps: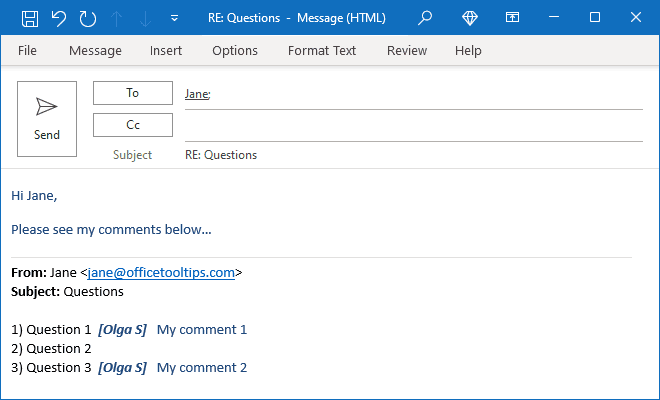 1. On the File tab, click the Options button: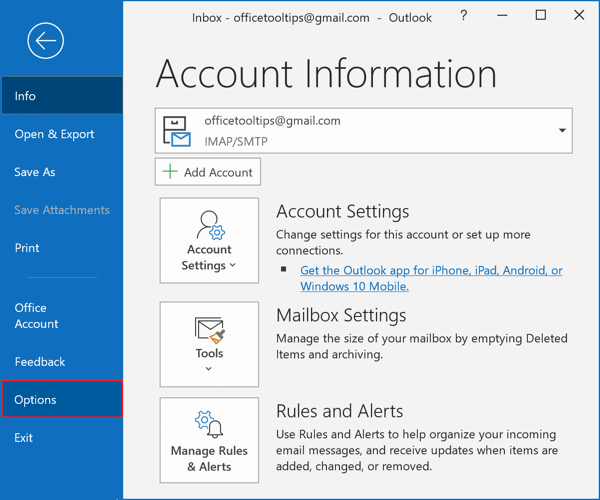 2. On the Mail tab, under Replies and forwards, select Preface Comments With: check box. In the Preface Comments With text box, type the text you want to accompany your annotations: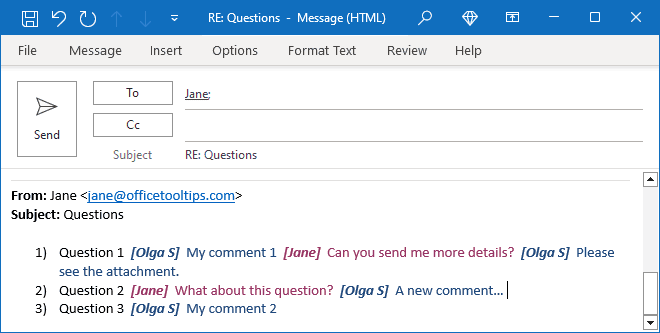 Your best bet is to enter your name here. Whatever you enter will be used as the prefix to all the text you type when you reply to messages.
3. Click OK.
See also this tip in French: Comment ajouter des commentaires aux réponses ou transferts.