Saving Documents
Saving your document in the same location with the same name is easy.
Simply follow any of these procedures:
On the File tab, click Save:

Click the Save button on the Quick Access Toolbar (if this button was visible). How to add this button in the Quick Access Toolbar, see Adding commands to the Quick Access Toolbar.
Press Ctrl+S.
Press Shift+F12.
Press Alt+Shift+F2.
It is important to save a document periodically as you work. Having Word save it automatically will reduce the chance of losing data in case of a power failure or other interruption.
1. On the File tab, click Options: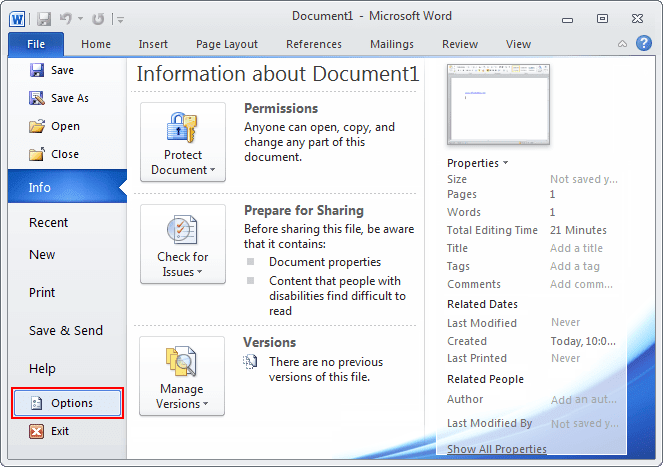 2. On the Save tab, under Save Documents, click the Save AutoRecover information every check box:
In the Minutes box, use the arrows to select a time or type a time for how often Word is to save your document.
3. Click OK to close the dialog box.