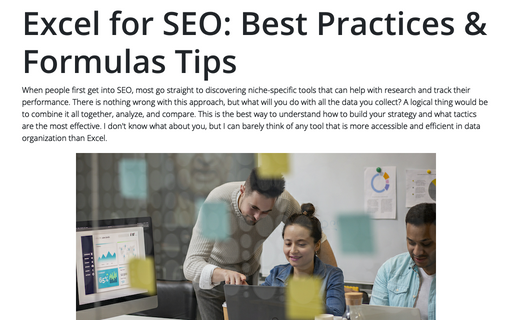 When people first get into SEO, most go straight to discovering niche-specific tools that can help with research and track their performance. There is nothing wrong with this approach, but what will you do with all the data you collect? A logical thing would be to combine it all together, analyze, and compare. This is the best way to understand how to build your strategy and what tactics are the most effective. I don't know what about you, but I can barely think of any tool that is more accessible and efficient in data organization than Excel.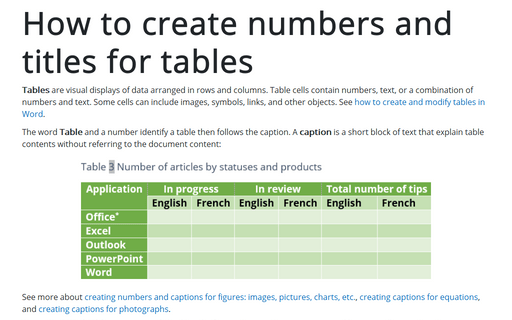 Tables
are visual displays of data arranged in rows and columns. Table cells contain numbers, text, or a combination of numbers and text. Some cells can include images, symbols, links, and other objects. See
how to create and modify tables in Word
.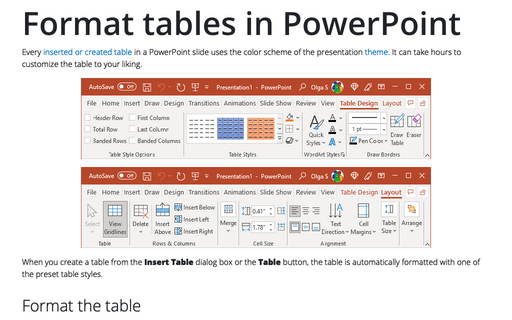 Every
inserted or created table
in a PowerPoint slide uses the color scheme of the presentation
theme
. It can take hours to customize the table to your liking.