How to create speakers notes for the PowerPoint presentation
When you prepare the presentation, you add some hints, the presentation plan, or even full text of your speech into slides of the PowerPoint presentation. Later you will be able to use these notes during the presentation (see
how to view your notes in the presentation mode
.)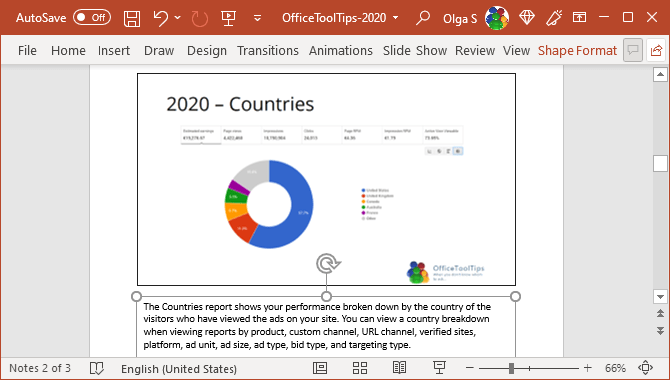 You can type your notes for the slide:
I. In the Normal view – on the Notes pane: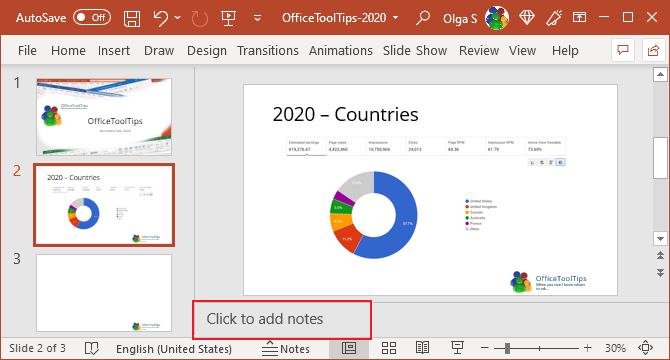 If you don't see the Notes pane in your slide, do one of the following:
Just drag and drop up the line in the bottom of the slide:

Click the Notes button in the status bar:

On the View tab, in the Show group, click the Notes button:

II. In Notes Page view: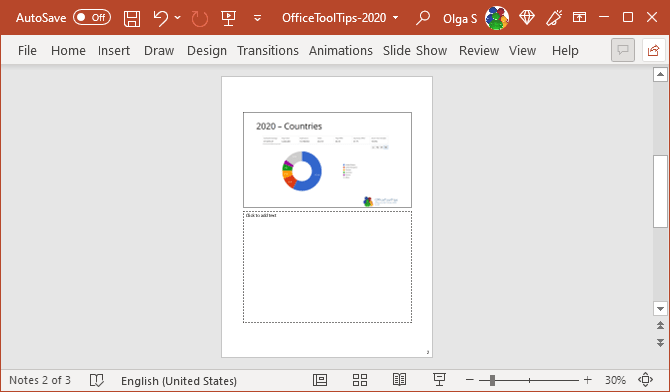 To open the Notes Page view, click the appropriate button on the View tab, in the Presentation View group: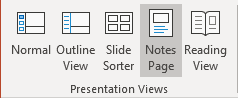 See also this tip in French: Comment créer des notes pour la présentation PowerPoint.