How to create a Jigsaw puzzle chart
To illustrate the complex organizational structure, you might think about using a Jigsaw puzzle. At first glance, pieces of the Jigsaw puzzle look extremely complex, but this isn't true, and you will need a few simple steps to create an impressive Jigsaw puzzle chart.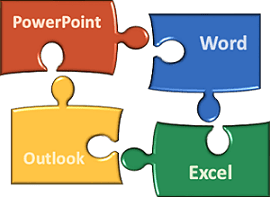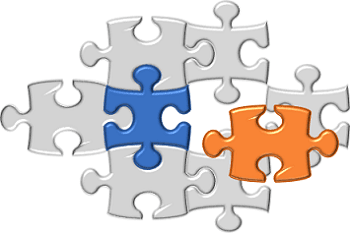 To make a Jigsaw puzzle chart as this one, do the following:
1. Create a puzzle piece like you prefer:
2. After creating single puzzle pieces, you can copy them and rotate them:
To rotate the selected shape, do one of the following:
Use the rotation handle at the top of the selecting border:

On the Shape Format tab, in the Arrange group, select some commands in the Rotate dropdown list:
3. To create other pieces, use the Subtract operation (see how to combine shapes to create a custom shape). This will help you to make pieces more realistic: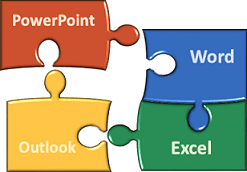 See also this tip in French: Comment créer un graphique de puzzle.