How to correct unchangeable elements on your slide
Often you see the elements of the slide like the company logo, copyright notice, or background picture, which you can't change or remove because they are part of the company template and seem to be read-only. However, the secret is that if you open the Slide Master, you can change every slide.
Slide Master is the instrument that defines fonts, images (such as logos), and other elements (backgrounds, copyrights, page numbers, etc.) applied to all slides with the same layout.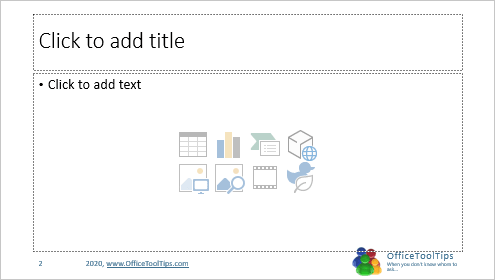 To edit elements defined in the Slide Master, do the following:
1. On the View tab, in the Master Views group, click Slide Master: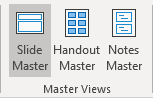 PowerPoint will open the Slide Master tab and will show master slide views. For example: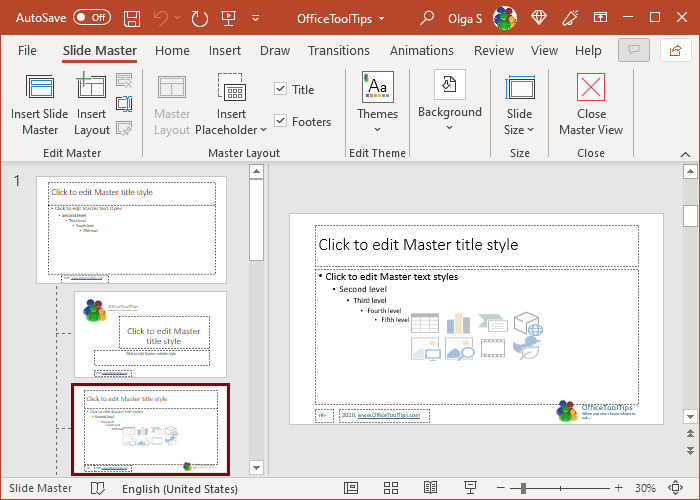 2. In the Slide Master view, you'll see that the left pane contains two distinctly different elements:
A larger thumbnail representing the Slide Master – when you edit it, all slides in your presentation that are based on that Slide Master will contain your changes
Several smaller slide thumbnails below represent individual Slide Layouts:

Title Slide Layout (comprising placeholders to add a Title and Subtitle for a slide)
Title and Content Layout (comprising a slide title and a multi-purpose Content placeholder)
Title Only Layout (comprising a slide Title placeholder with a blank area)
Blank Layout (comprising no placeholders at all)
And several other layouts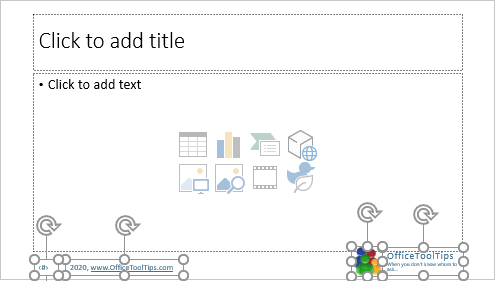 In the Slide Master view, you can:
Create your own layouts
Customize existing layouts by adding any background pictures or different shapes, logos, etc.
Remove predefined layouts
Rename layouts for more comfortable use.
So, you can use several Slide Masters in one presentation.
3. After making changes in the Slide Master view, on the Slide Master tab, in the Close group, click the Close Master View button:

See also this tip in French: Comment corriger les éléments immuables sur votre diapositive.