Shape in PowerPoint
365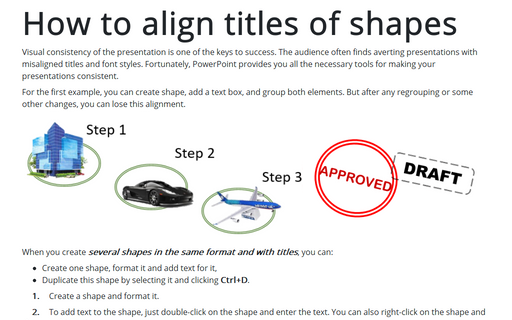 Visual consistency of the presentation is one of the keys to success. The audience often finds averting presentations with misaligned titles and font styles. Fortunately, PowerPoint provides you all the necessary tools for making your presentations consistent.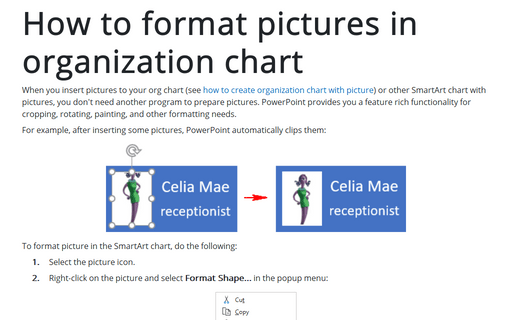 When you insert pictures to your org chart (see
how to create organization chart with picture
) or other SmartArt chart with pictures, you don't need another program to prepare pictures. PowerPoint provides you a feature rich functionality for cropping, rotating, painting, and other formatting needs.