How to use a Desktop Alert
The Desktop Alert is an alert window that pops up when you receive a new email, a meeting request, or a task request to the Outlook default Inbox.
By default, Outlook shows a Desktop Alert for 5 seconds, but it is possible to increase the time the alert stays visible to a maximum of 5 minutes in Desktop Alerts settings for Windows 10.
Note: Desktop Alert notifications do not appear:
during the initial synchronization of an email account or when you request a manual Send/Receive,
if you're using message rules and a new message is moved out of the default account Inbox.
To turn on and turn off Outlook Desktop Alerts, do the following:
1. On the File tab, click the Options button: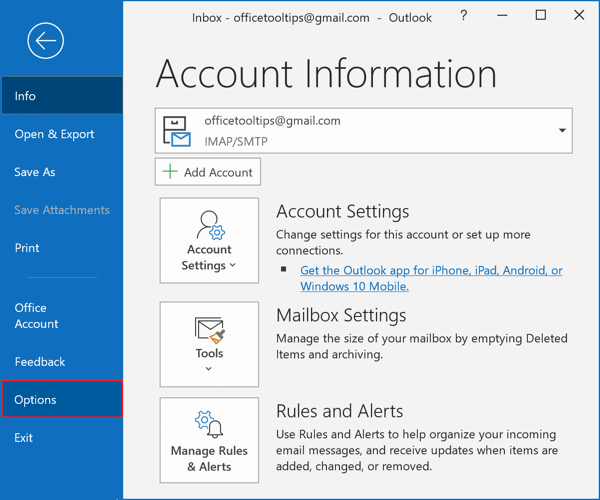 2. In the Outlook Options dialog box, on the Mail tab, under Message arrival, check or uncheck the Display a Desktop Alert option: