Attaching a Business Card to a message
With Outlook, you can send a copy of a contact item in vCard format, a standard format for exchanging contact information. This allows the recipient to import the contact data into a contact management program, assuming that the recipient's program supports the vCard standard (as most do).
To share your contact information with others using a vCard, follow next steps:
1. In Outlook, open the People folder:
or

2. Select the contact item you want to send: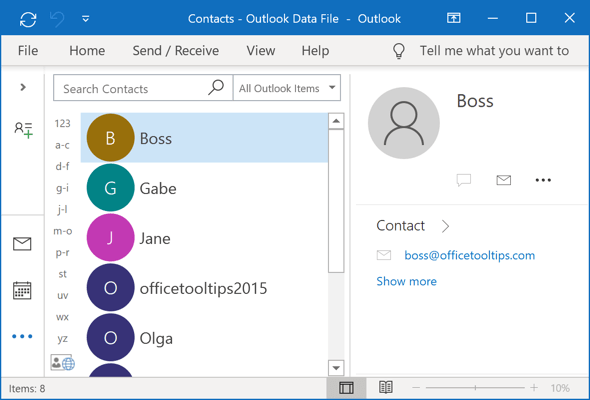 3. Do one of the following:
On the Home, in the Share group, select the Forward Contact list and then choose As a Business Card:

Right-click the contact and choose Forward Contact -> As a Business Card:
Outlook inserts the vCard into the message: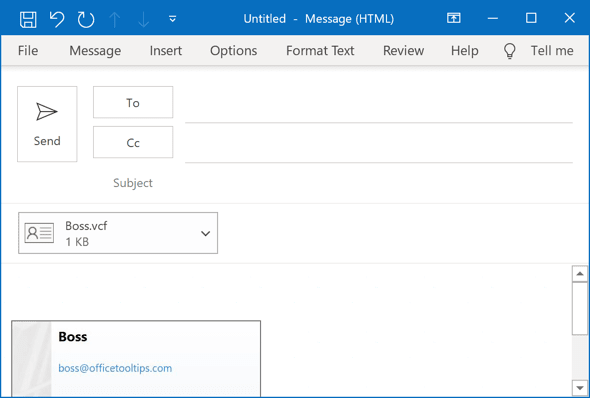 4. Complete the message as you normally would and click Send.
See also this tip in French: Joindre une carte de visite à un message.