Using the Calendar's Reading Pane
Like the Inbox and other message views, the Calendar view also has a Reading Pane that lets you preview appointments and other items in your schedule without opening them.
To turn the Reading Pane on or off, do the following:
1. Open the Calendar folder and on the View tab, in the Layout group, choose the option you prefer from the Reading Pane list:

2. To display more or less information in the pane, drag the edge of the Reading Pane to resize it. You can also make other changes to the displayed item - such as subject and times - through the Reading Pane.
Just click the item to have it appear in the Reading Pane: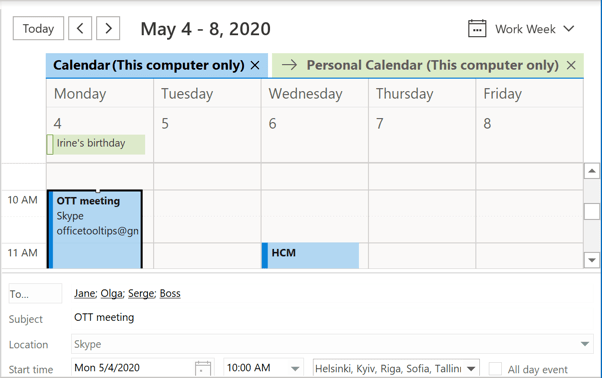 See also this tip in French: Utilisation du volet de lecture du calendrier.