How to display and hide the Reading pane
You can display or hide a Reading pane that displays the header and partial contents of the selected message.
To do so, on the View tab, in the Layout group, choose Reading Pane: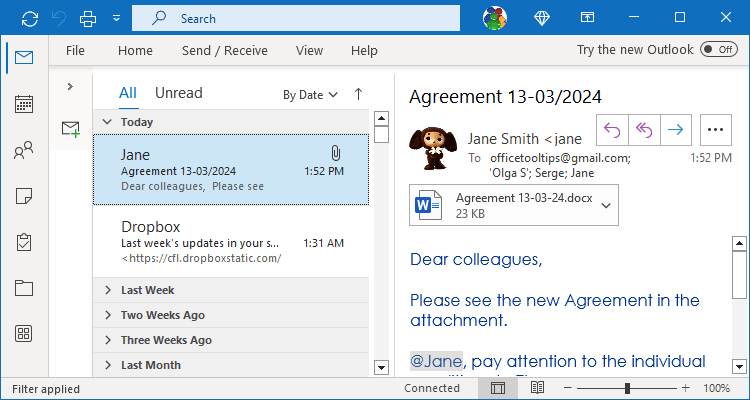 You can specify where the Reading Pane should be placed: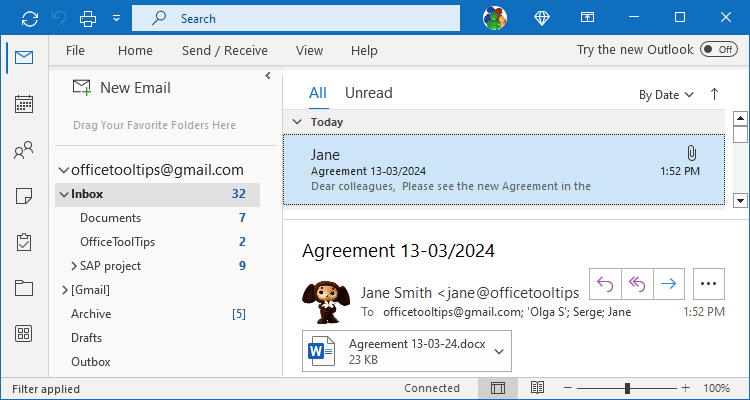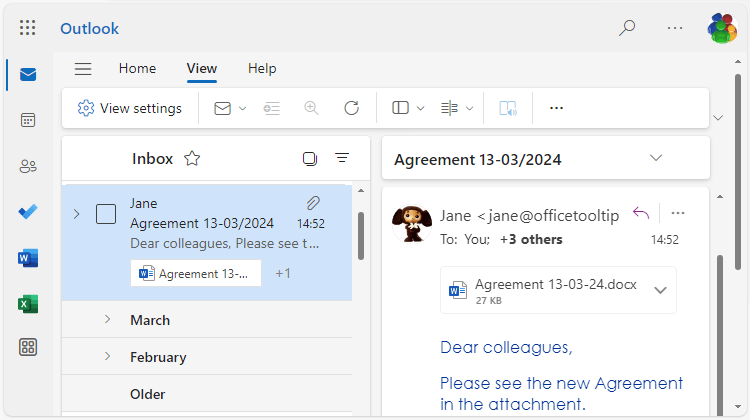 Or turn off the Reading pane.
See also this tip in French: Comment afficher et masquer le volet de lecture.