How to forward multiple E-mails
Usually, in order to forward a e-mail, you just need to open it and press the Forward button, but not in the case when you need to forward multiple e-mail at once. Fortunately there is a simple solution.
You can select multiple e-mails by holding down the Ctrl key and clicking the e-mails you want to forward. When you have highlighted the e-mails, just:
On the Home tab, in the Respond, click the Forward button:

Press Ctrl+F.
Select Forward in the popup-menu:

Next enter the subject and the recipient(s) and click Send to send the e-mail: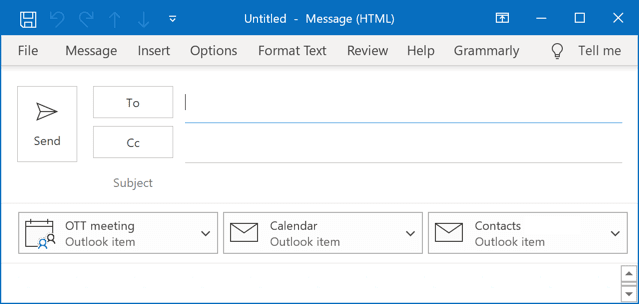 See also this tip in French: Comment transférer plusieurs courriels.