How to export Outlook Contacts to a CSV file
You may want to save Outlook contacts for future use. For example, to move them to another PC, or add them to another email client. Fortunately, you can save all contacts to the file in CSV format.
To save Outlook contacts, open Outlook and follow these steps:
1. On the File tab, click Open & Export: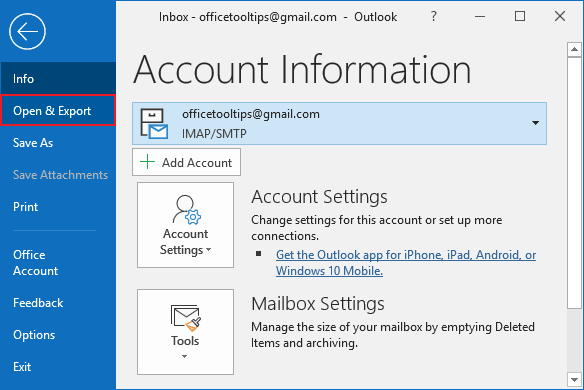 2. On the Open pane, click the Import/Export button: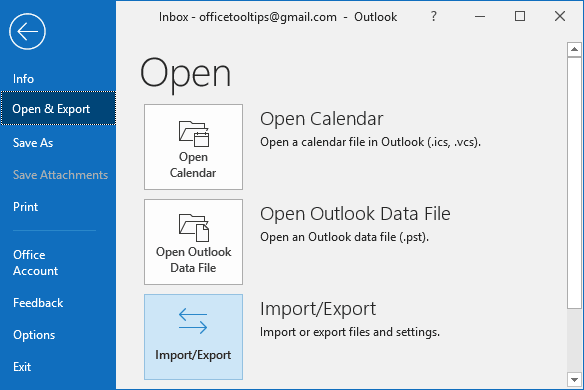 3. In the Import and Export Wizard dialog box, choose the Export to a file option, and then click Next >: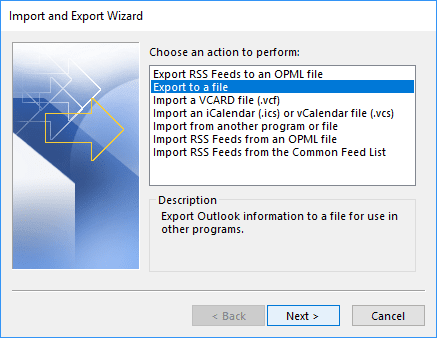 4. In the Export to a File dialog box:
4.1. Choose the Comma Separated Values option, and then click Next >: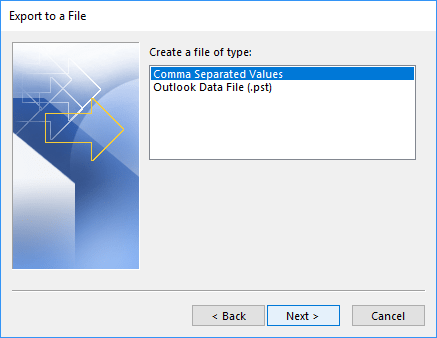 4.2. Highlight the Contacts folder that you want to save, and then click Next >: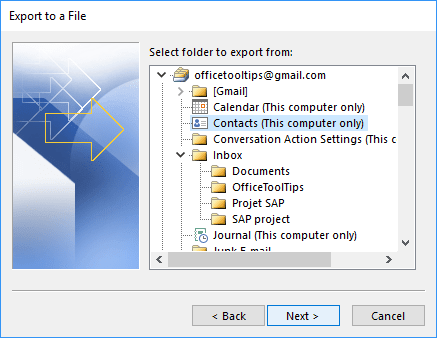 4.3. Click the Browse... button: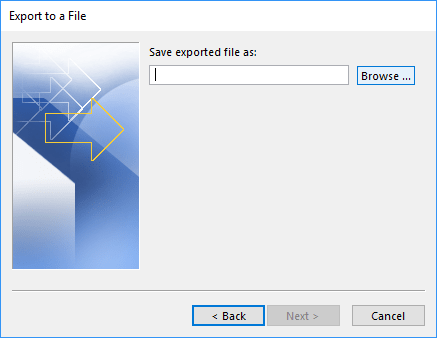 4.4. In the Browse dialog box, choose the location where you want to save the file, enter a file name, and then select OK: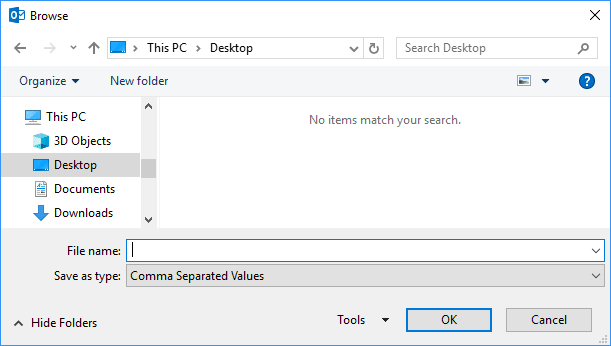 4.5. Click Next >: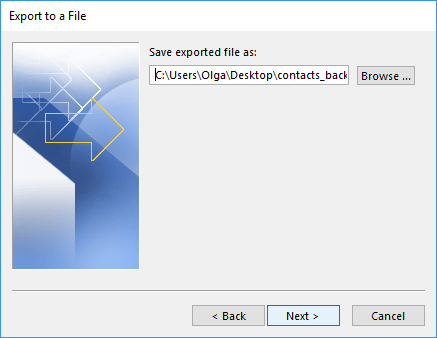 4.6. Click the Finish button: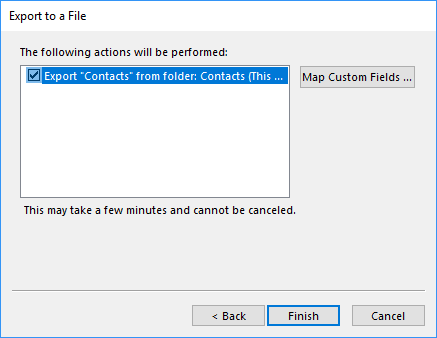 The CSV file is exported to the location you specified. See How to import Contacts from a CSV file into Outlook.