Change color for gridlines in Excel

To do that, follow the next steps:
1. On the File tab, click the Options button: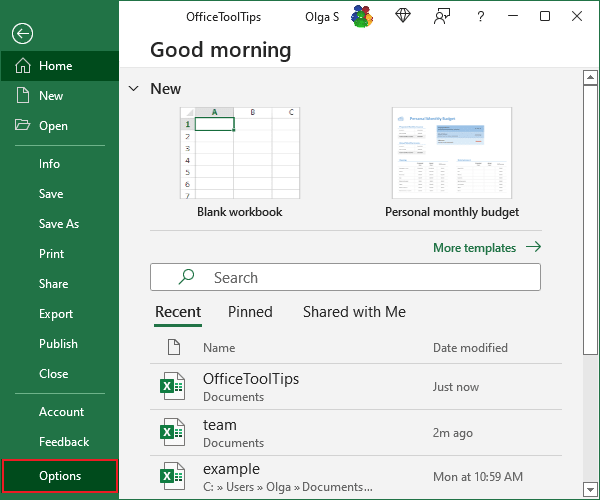 2. In the Excel Options dialog box, on the Advanced tab, under Display options for this worksheet, in the Gridline color list, choose the color you prefer: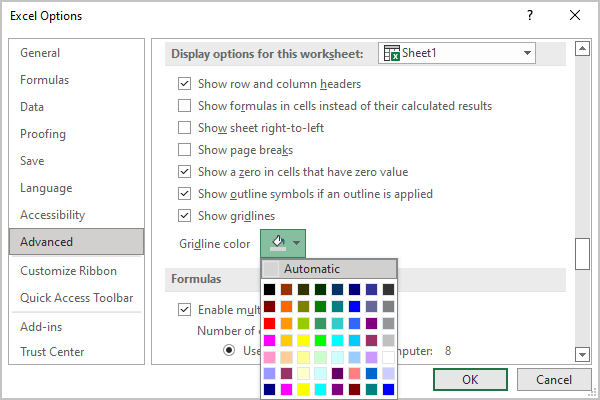 See also this tip in French: Comment changer la couleur du quadrillage dans Excel.