6 ways to open an Excel workbook
The Open dialog box, is your key to finding and retrieving Excel workbooks.
To display the Open dialog box, perform any of the following actions within Excel:
On the File tab, click Open: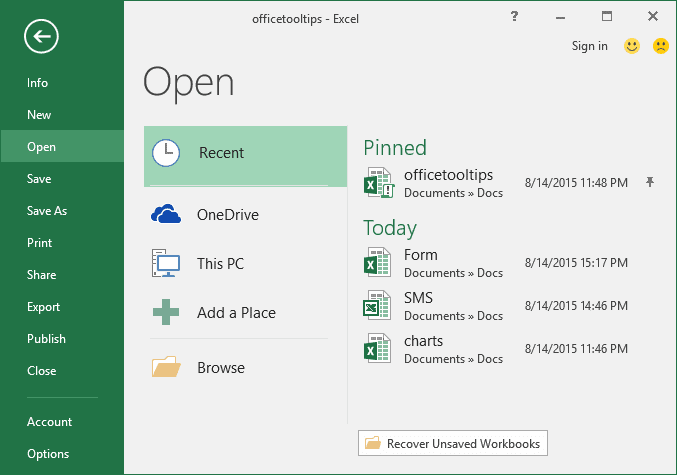 Click the Open button on the Quick Access Toolbar (if this button was visible).

How to add this button in the Quick Access Toolbar, see Adding commands to the Quick Access Toolbar.

Click a document's link in the Getting Started task pane.
Press Ctrl+O.
Press Ctrl+F12.
Press Alt+Ctrl+F2.
See more Opening workbooks automatically.
See also this tip in French: 6 façons d'ouvrir un classeur Excel.