How to turn on/off the Quick Analysis feature
When you select a range of data, Excel may display the Quick Analysis icon in the lower-right corner of the range. After clicking this icon, you will see a list of analysis options that can be quickly applied to the selected data.
This list contains: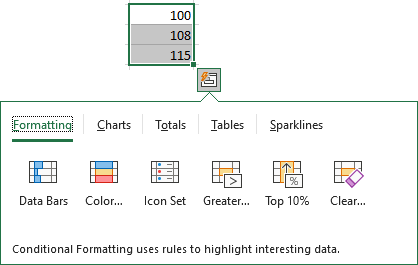 Create a chart (see different charts)
Add most used formulas such as Sum, Average, Count, etc.
Create a pivot table
Create Sparkline graphics.
The exact options vary, depending on the data in the range.
The Quick Analysis option in the local Excel can be turned off.
To turn on/off the Quick Analysis feature, follow the next steps:
1. On the File tab, click the Options button: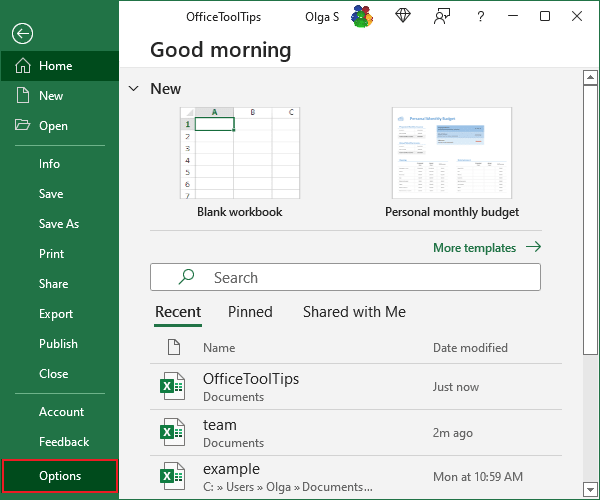 2. In the Excel Options dialog box, on the General tab, check or uncheck Show Quick Analysis options on selection: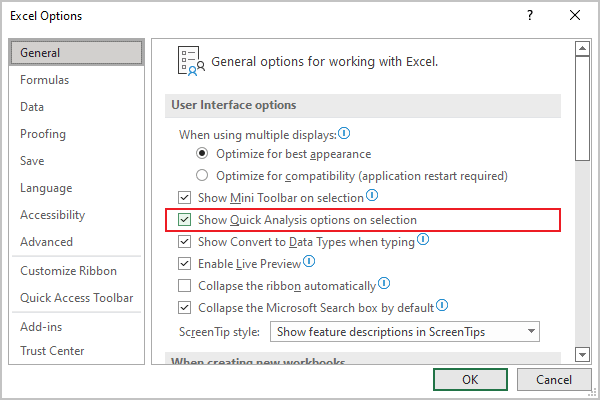 Note: You can also press Ctrl+Q on the keyboard to display the Quick Analysis options.
See also this tip in French: Comment activer / désactiver la fonction d'analyse rapide.