How to lock and unlock updating for fields in the Word document
Bookmarks and references are typical examples of fields in Word documents. All fields are updated automatically on opening the document or manually by selecting them and pressing F9. However, you can lock specific fields in the document to prevent automatic updates. To update those fields, update them one by one, or select the entire text by pressing Ctrl+A and press F9.
For example, revision dates should remain unchanged:

To lock or unlock the field from automatic or inadvertent updating, do the following:
To lock the field to prevent updates, click on the field, and then press Ctrl+F11:

So, the Update Field command is disabled for this field: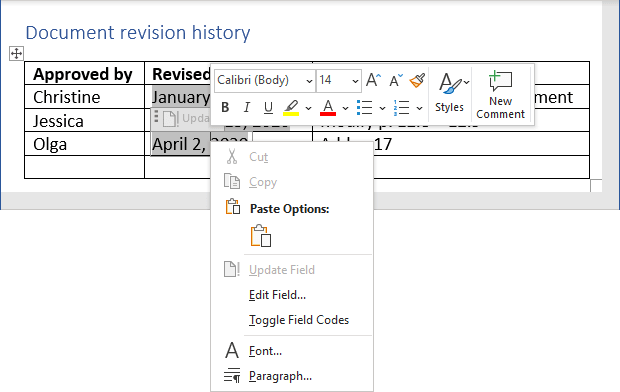 To unlock the field for updates, click on the field, and then press Ctrl+Shift+F11:

You can right-click this field and choose Update Field in the popup menu: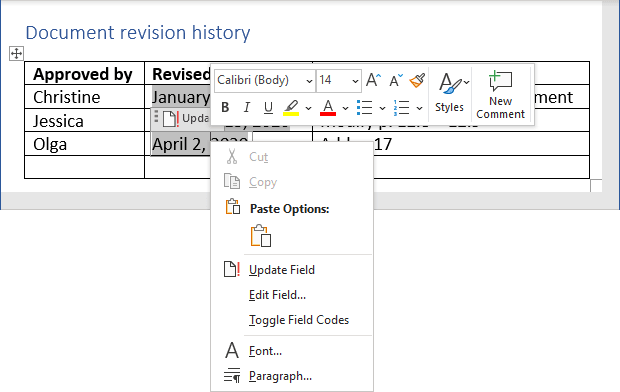 See also this tip in French: Comment verrouiller et déverrouiller la mise à jour des champs dans le document Word.