How to add watermarks
This tip describes how to add watermark text or picture.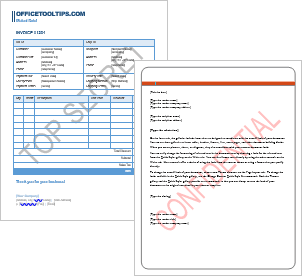 To add a watermark, follow these steps:
1. On the Design tab, in the Page Background group, click Watermark: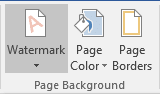 2. Do one of the following:
Click a predesigned watermark, such as Confidential or Do Not Copy, in the gallery of watermarks:

Click Custom Watermark... to open the Printed Watermark dialog box:

Select Text watermark checkbox.
Type the text that you want in the Text box.
Format the text that you want and how you want.
Click OK.
3. To view a watermark as it will appear on the printed page, use Print preview:
If you don't see the watermark applied, click Print Layout in the Views group on the View tab. This also shows how the printed watermark will look:

On the File tab, select Print: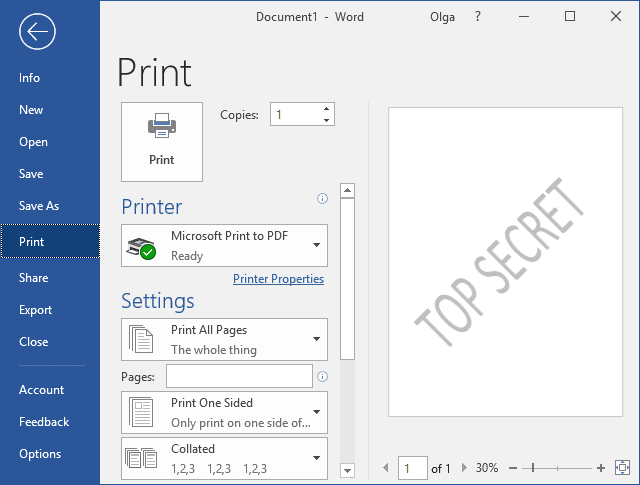 See also this tip in French: Comment ajouter des filigranes.