Turn on/off document tooltips
By default, Word shows document tooltips when you hover on a button, but this option can be turned off.
To do this, follow next steps:
1. On the File tab, click the Options button: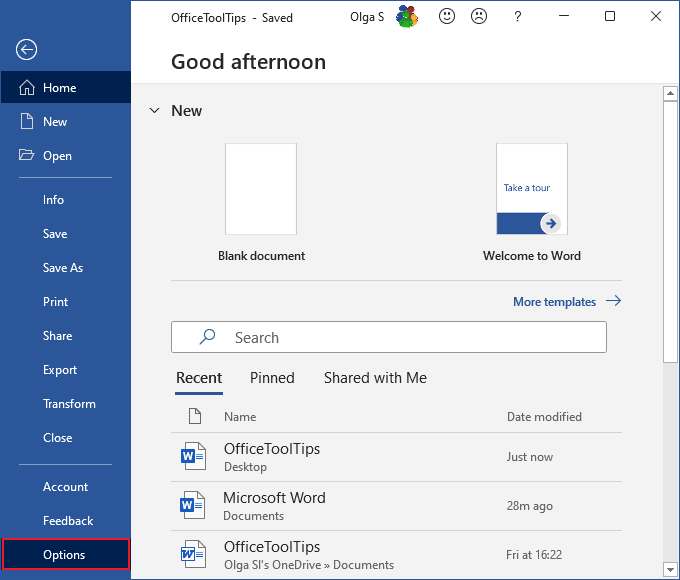 2. In the Word Options dialog box, on the Display tab check or uncheck Show document tooltips on hover: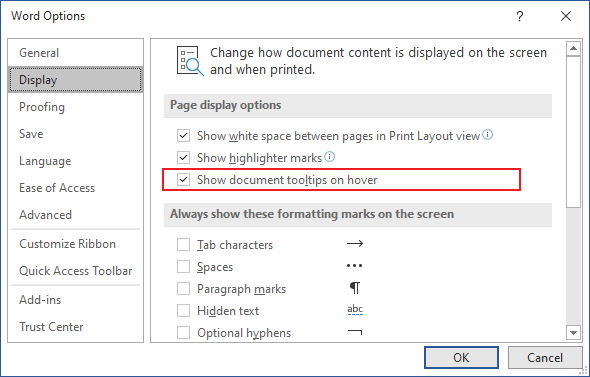 See also this tip in French: Activer / désactiver les info-bulles sur les documents.