How to add a word to the custom dictionary to avoid spelling errors
A lot of documents contain words (character sequences) that are specific for the company, professional area, even for the project, such as a company name, the project name, specific abbreviations, terms, etc., also first, second and other names of the author or contact persons.
When you work with a Word document, an excellent way is to use the Word functionality Check spelling and grammar. To exclude specific words to be underlined in the document as a spelling error, you can:
Permanently:

Add these words to the custom dictionary,
Create a new custom dictionary.
To add words to the custom dictionary, do one of the following:
To add an existing word in the document, double-click on it and then select Spelling -> Add to Dictionary in the popup menu:

To add any, even non-existing word:
1. On the File tab, click Options: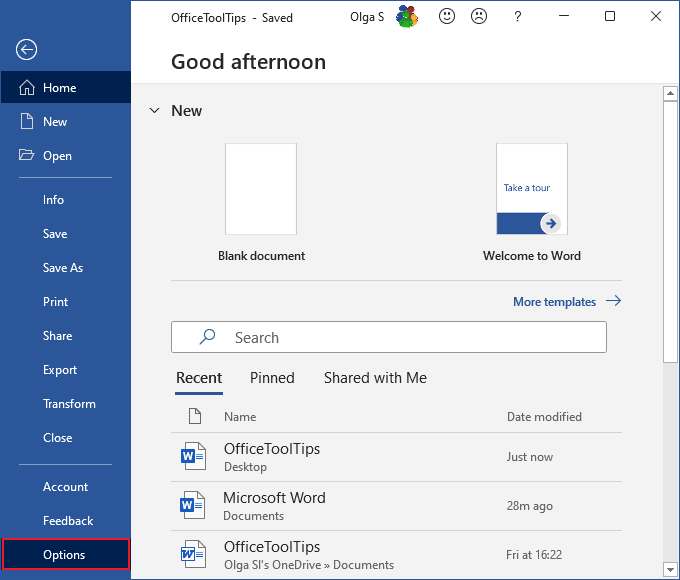 2. In the Word Options dialog box, on the Proofing tab, under When correcting spelling in Microsoft Office programs, click the Custom Dictionaries... button: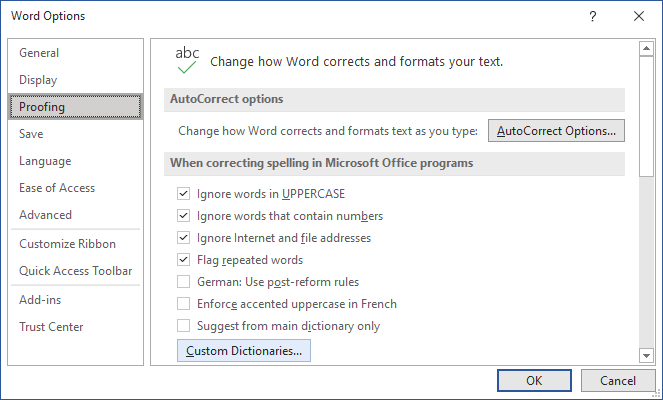 3. In the Custom Dictionaries dialog box, select the dictionary, in which you want to add new words and click the Edit Word List... button: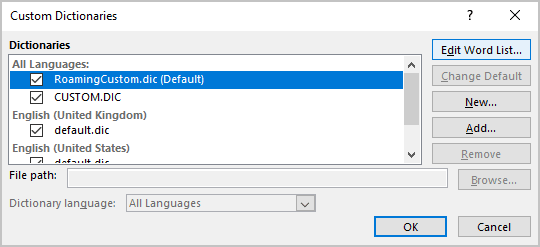 4. In the dialog box, named as the dictionary you have chosen in the previous step, type the word and click the Add button: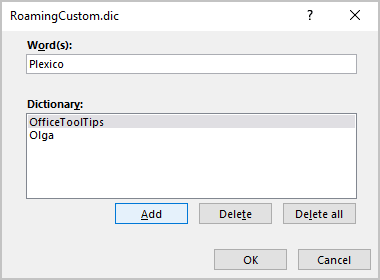 5. After adding all needed words, click OK.
Note: When you work with some document on different PC, laptops, etc. or if this document should be checked by somebody else, you can create your own dictionary just for this task (paper, report, project, etc.), copy and send it to other place or to other people for future use.
See also this tip in French: Comment ajouter un mot au dictionnaire personnel pour éviter les fautes d'orthographe.