How to align titles of shapes
Visual consistency of the presentation is one of the keys to success. The audience often finds averting presentations with misaligned titles and font styles. Fortunately, PowerPoint provides you all the necessary tools for making your presentations consistent.
For the first example, you can create shape, add a text box, and group both elements. But after any regrouping or some other changes, you can lose this alignment.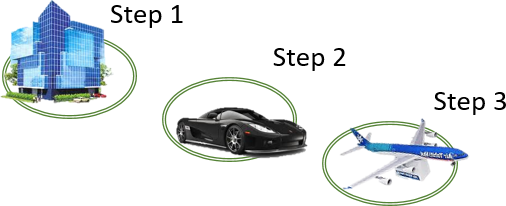 For the second example, you can just draw stamps in another program like CorelDraw or Photoshop...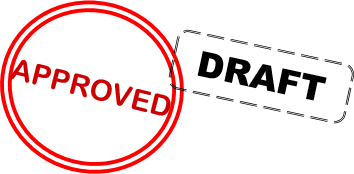 When you create several shapes in the same format and with titles, you can:
Create one shape, format it and add text for it,
Duplicate this shape by selecting it and clicking Ctrl+D.
1. Create a shape and format it.
2. To add text to the shape, just double-click on the shape and enter the text. You can also right-click on the shape and choose Edit Text: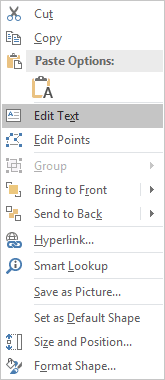 3. To format text, right-click on the shape and choose Format Shape... (or Format Picture... if you add some pictures in shape):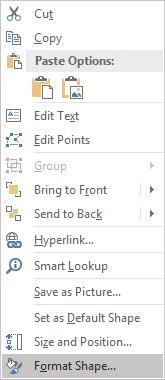 or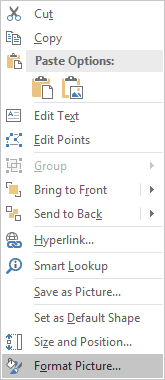 4. In the Format Shape pane (or Format Picture pane, if you add some pictures to the shape), on the Text Options tab, in the Textbox group, in the Text Box section, you can: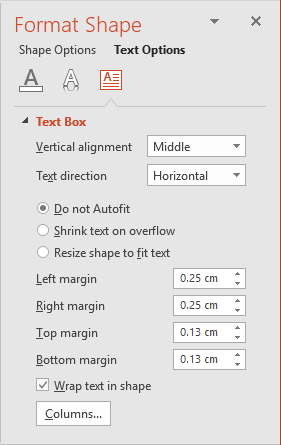 or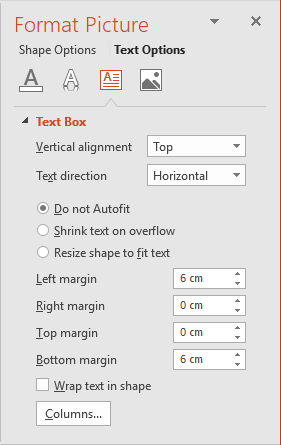 Change alignment of title and margins (when you select the shape with title, duplicate them and just change texts):

Uncheck the Wrap text in shape checkbox:

Select the Resize shape to fit text radio-button:
See also this tip in French: Comment aligner les titres de formes.