Changing the autosaving path
By default, all files in PowerPoint (and all of the Office applications) are saved to Documents folder or library (or My Documents under Windows XP) for the current user.
Each user has his or her own version of this folder, so that each person's documents are kept separate depending on who is logged in to the PC.
If you want to save new files to other locations, do the following:
1. In the File tab click the Options button: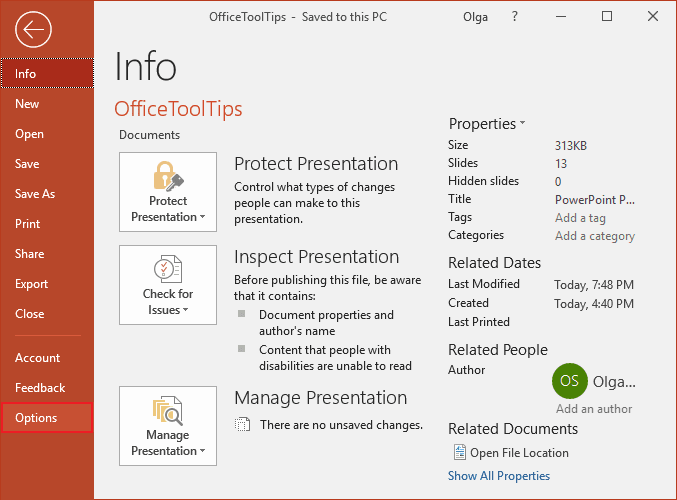 2. In the PowerPoint Options dialog box, on the Save tab, under Save presentations group, enter the path that you want to be used as default for all new presentations in your PC: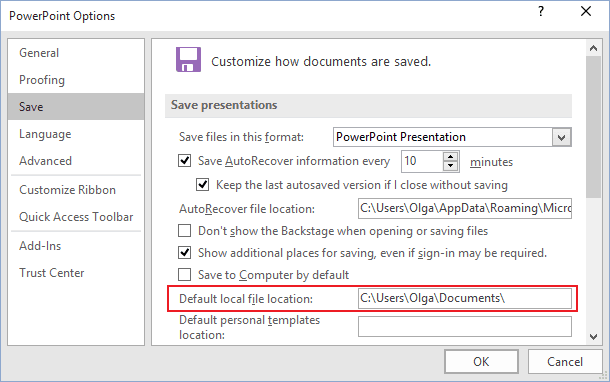 See also this tip in French: Changer le chemin de sauvegarde automatique.