Protection in PowerPoint
2016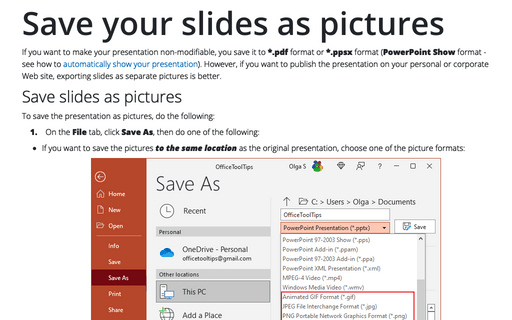 If you want to make your presentation non-modifiable, you save it to *.pdf format or *.ppsx format (PowerPoint Show format - see
Automatically show your presentation
). However, if you want to publish the presentation on your personal or corporate Web site, the better option is to export slides as separate pictures.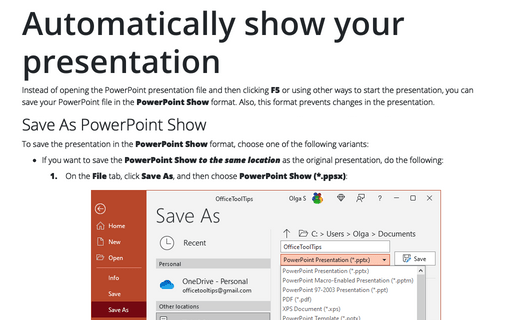 Instead of opening your PowerPoint presentation file and then clicking F5 or using other ways to start the presentation, you can save your PowerPoint file in the PowerPoint Show format. Also, this format prevents changes in the presentation.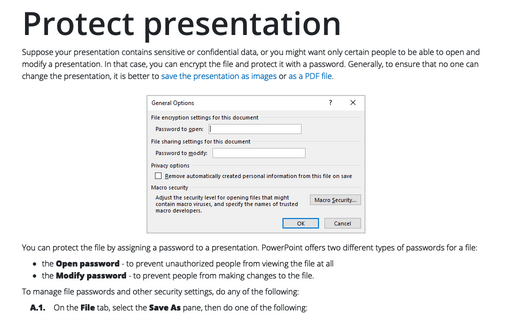 If a presentation contains sensitive or confidential data, you can encrypt the file and protect it with a password.
Encryption is a type of "scrambling" done to the file so that nobody can see it, either from within PowerPoint or with any other type of file-browsing utility.