How to turn off Start screen
When you first start most Microsoft 365 applications, you'll see a new feature called the Start screen. When the Start screen is turned off, starting PowerPoint without opening a specific file automatically creates a new, blank file.
If you want to turn the Start screen off, do the following:
1. click the File tab, and then click Options.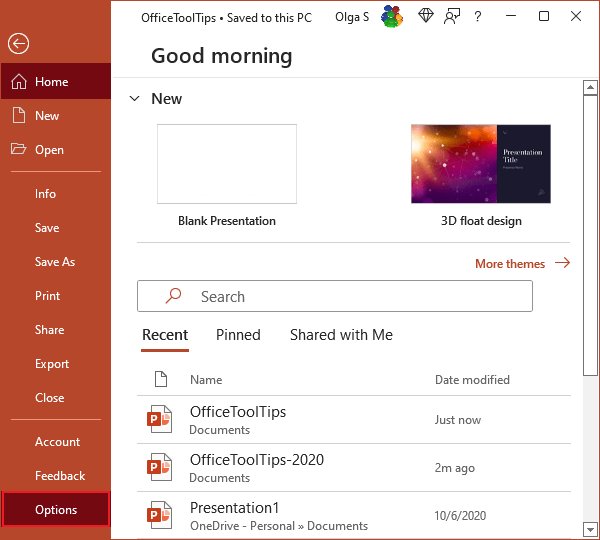 2. On the General tab, under Start up options, click to remove the check beside Show the Start screen when this application starts: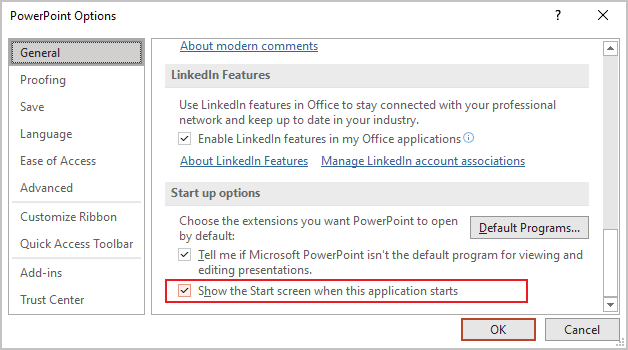 3. Click OK to apply the change.
See also this tip in French: Comment désactiver l'écran de démarrage.