How to change the default Address Book
This option controls which address book you see when you open the Address Book (via clicking Ctrl+Shift+B) and when you click the To, Cc, or Bcc buttons when composing e-mails.
To change the default Address Book, do the following:
1. On the Home tab, in the Find group, click the Address Book (or click Ctrl+Shift+B):

2. In the Address Book dialog box, choose Tools -> Options... to open the Addressing dialog box: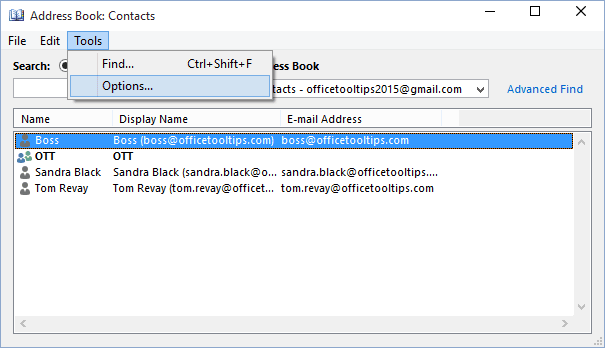 3. From the drop-down list labeled When opening the address book, show this address list first, select the desired address book: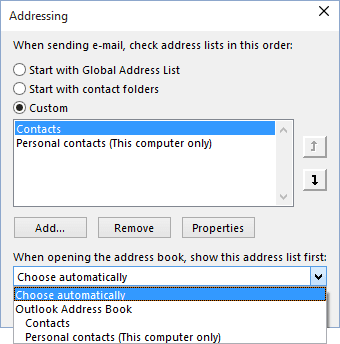 4. Click OK.
See also this tip in French: Comment modifier le Carnet d'adresses par défaut.