Turn off rules in Outlook
To turn on/off a rule, follow next steps:
1. Do one of the following:
On the File tab, in the Info view, click the Manage Rules & Alerts button:

On the Home tab, in the Move group, click Rules and then select Manage Rules & Alerts...:
2. On the Email Rules tab, under Rule, clear the check box for the rule you want to turn off: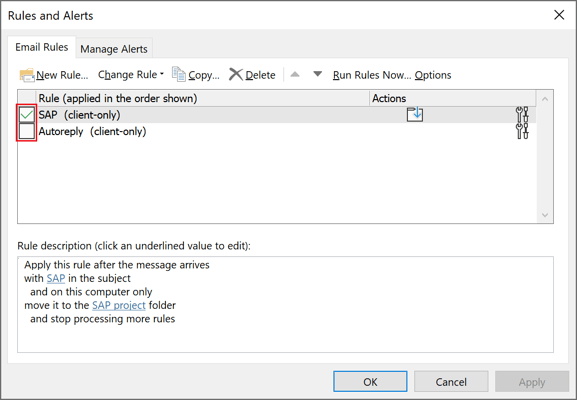 See also this tip in French: Désactiver les règles dans Outlook.