How to delete holidays and events from the calendar
To delete holidays and events from Outlook calendar, do the following:
1. Open the Calendar folder and on the View tab, in the Current View group, in the Change View list, click List: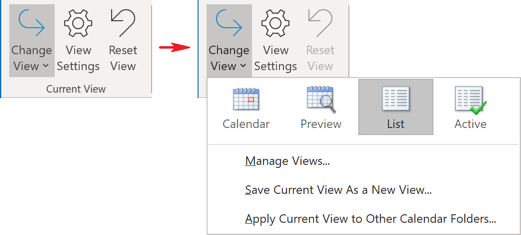 2. In the opened holidays and events list, select items you want to delete. To select multiple rows, press the Ctrl key, and then select more rows.

3. On the Home tab, in the Actions group, click Delete (or just click the Delete button on the keyboard):

See also this tip in French: Comment supprimer les jours fériés et les événements du calendrier.