How to create an Outlook Address Book
Microsoft automatically creates the address book when you create a Personal Folders profile, but only one address book is added to the profile. Sometimes you need two or even more different address books: for the projects, relatives, hobbies, etc. Fortunately, you can easily create additional address books out of the profile for different needs.
To create an additional Outlook Address Book for the current Outlook profile, follow the next steps:
1. In Outlook, open the People folder:
or

2. On the Home tab, under My Contacts, right-click the Contacts folder, and then choose New Folder... in the popup menu: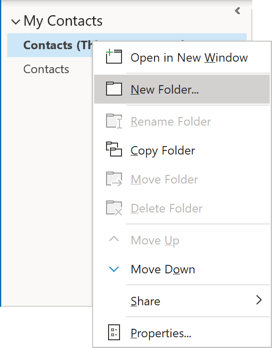 3. In the Create New Folder dialog box, enter the name of the new Address Book and click OK: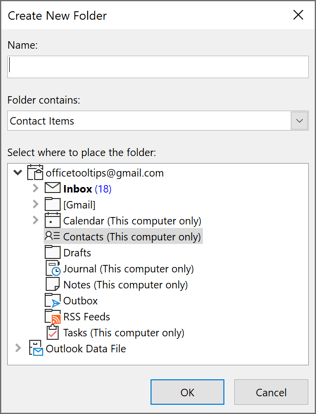 4. Right-click the new folder, and then click Properties: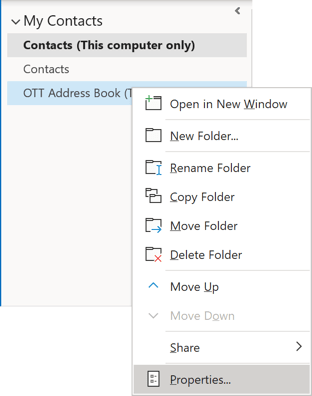 5. In the *** Properties dialog box, on the Outlook Address Book tab, make sure that the checkbox for Show this folder as an e-mail Address Book is selected: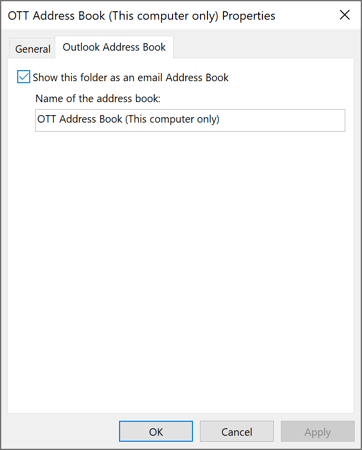 See How to change the default Address Book.
See also this tip in French: Comment créer un carnet d'adresses.