How to change working days and time in the Outlook calendar
The standard Outlook work weekdays are Monday-Friday, and work hours are 8:00 AM - 5:00 PM. The Scheduling Assistant uses this information to show your availability when someone wants to schedule a meeting with you. Skype for Business can forward your phone calls to an alternate phone using this information.
To change your working days and working times in Outlook, do the following:
1. On the File tab, click the Options button: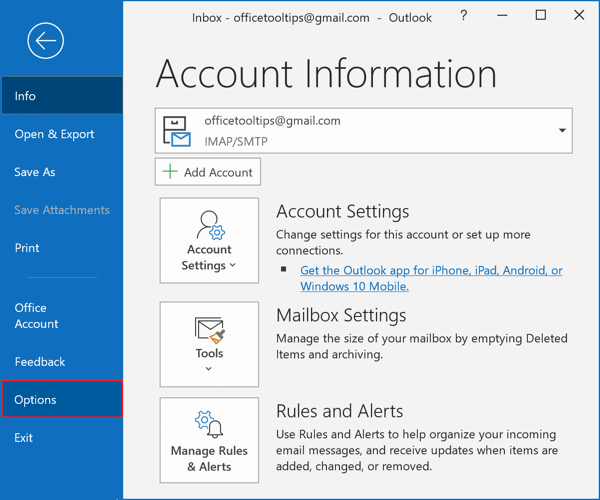 2. In the Outlook Options dialog box, on the Calendar tab, under Work time: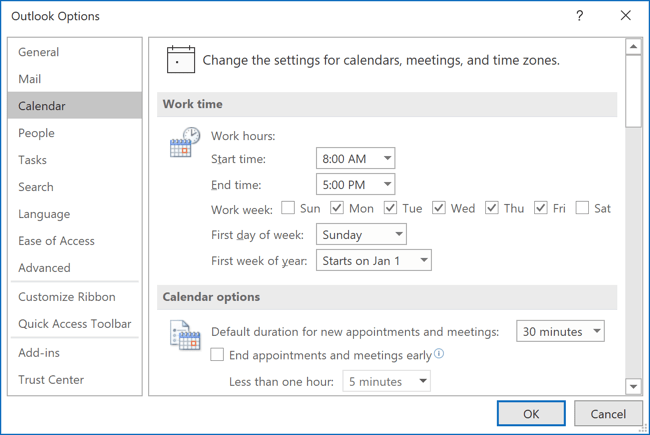 Modify Work hours
Select workdays by checking of days
Choose the First day of week and, if it needed, the First week of year.
Note: Unfortunately, Outlook does not allow custom shifts:
Different times for different days of the week,
The transition of working time in a day, when a work shift begins in the evening and ends in the morning. In this case, Outlook displays the message:

For example: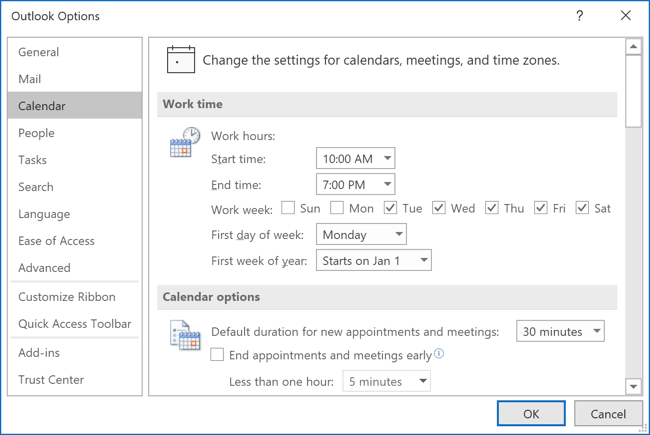 To verify the new settings, create a meeting request and click the Scheduling Assistant. It will show the updated work hours and display Monday as a non-working day for you. However, only Exchange users get the full benefits of work time settings because it allows other users to check this information in the Scheduling Assistant.
See also this tip in French: Comment modifier les jours ouvrables dans le calendrier Outlook.