Change measurement settings from inches to centimeters and vice versa
The common problem for international teams is different measurement units in different countries. E.g., U.S. is using imperial units like inches and France is using metric units like centimeters. PowerPoint doesn't allow to embed the measurement settings into the presentation, but you can always change your local Windows settings in order to see the problem from other side.
To change system settings, do the following:
1. Open Control Panel:
2. In the Control Panel dialog box, choose Change date, time, or number formats: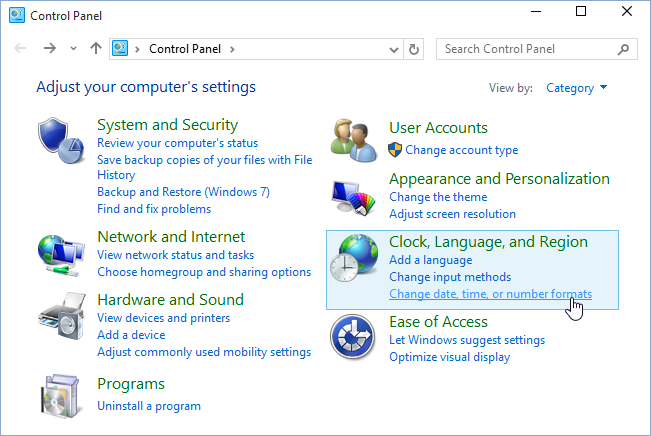 3. In the Region dialog box, choose Additional settings...: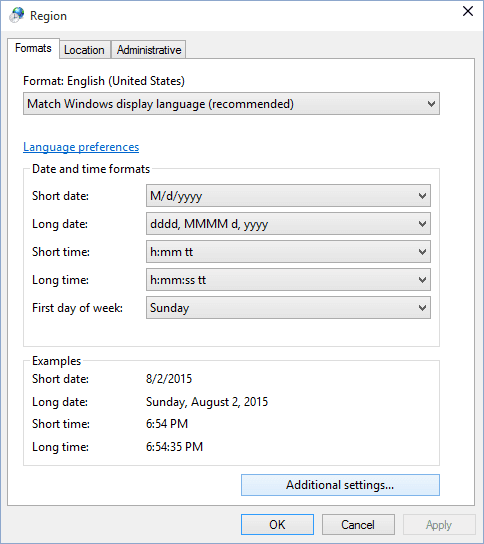 4. In the Customize Format dialog box, change Measurement system: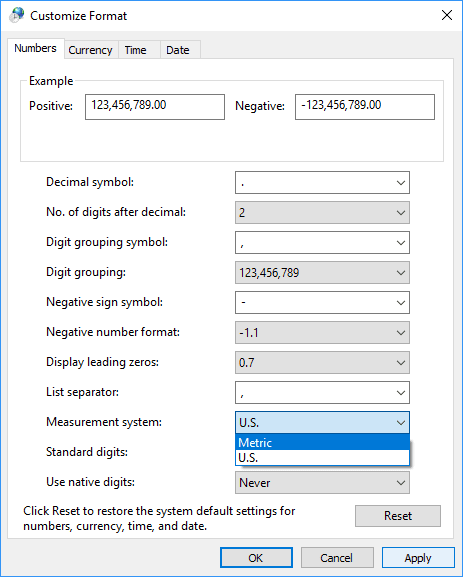 5. Click OK or Apply and then OK.
See also this tip in French: Changer l'unités de mesure de pouces en centimètres et vice versa.