Changing a spreadsheet tabs color
Color code is a perfect way to identify content and draw attention to it. In Excel, you can easily change the colors of one or more spreadsheet tabs (see
how to group multiple sheets
).
For example, you may prefer to use color-coded worksheet tabs to make it easier to identify which worksheet has been completed or reviewed and which needs more work. Or you prefer to mark different years by the colors of the comparison chart:

To change the color of an Excel sheet tab, right-click the tab and choose Tab Color.
Then select the color: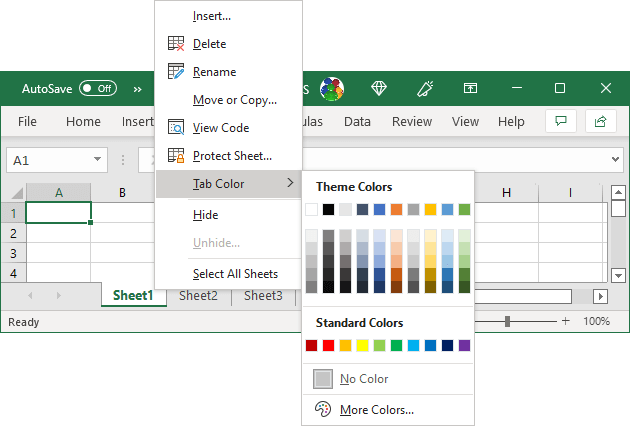 Notes:
You can't change the color of the text, but Excel will automatically choose a contrasting color so that the text is visible, as it is for 2018 in the first example.
If you change the color of a sheet tab, the color will only be visible when the sheet is not active.
See also this tip in French: Comment modifier la couleur des onglets de la feuille de calcule.