How to select all the embedded charts on the worksheet
If you need to select all objects embedded into the worksheet, e.g., select all charts to adjust their size, press Ctrl+G and click the Special button or use Ctrl to select objects individually.
Do one of the following:
On the Home tab, in the Editing group, click Find & Select:

Then click Go To...:

Press Ctrl+G.
In the Go To dialog box, click the Special button: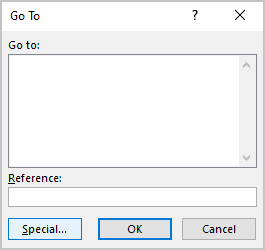 In the Go To Special dialog box, select Objects: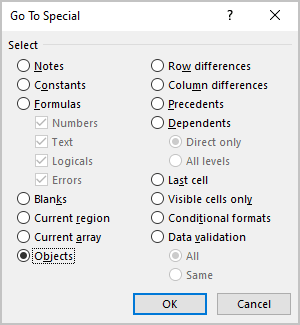 Excel will select all objects on the sheet, not just the charts.
Another option is to select each chart individually. Hold down the Ctrl key and then click all of your charts to select them. This may be easier if you set the Zoom percent to a small number.
See also this tip in French: Comment sélectionner tous les graphiques incorporés sur la feuille de calcul.