How to save documents as .doc
By default, Word save all documents in the newest format (*.docx), but you can change the default format to doc or anything else.
To do this, follow next steps:
1. On the File tab, click the Options button: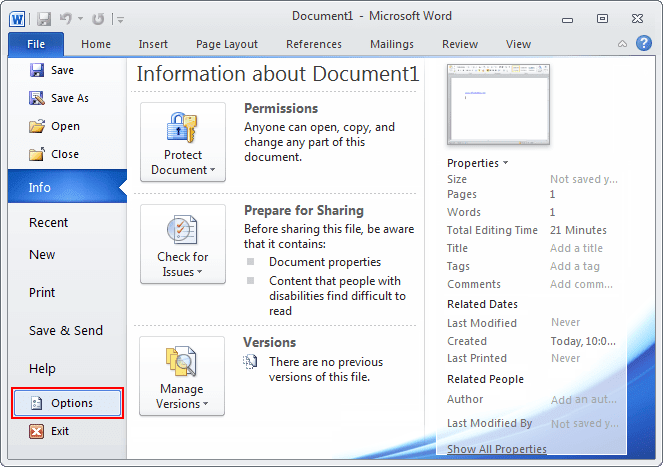 2. In the Word Options dialog box, on the Save tab, choose the format you prefer in the list Save files in this format:
3. Click OK.