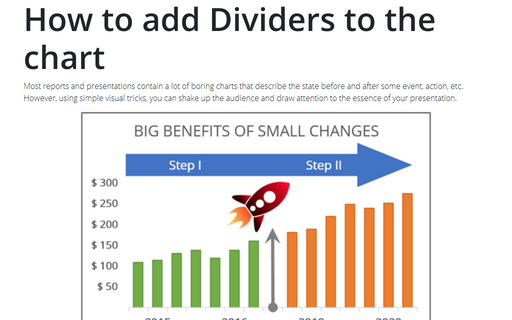 Most reports and presentations contain a lot of boring charts that describe the state before and after some event, action, etc. However, using simple visual tricks, you can shake up the audience and draw attention to the essence of your presentation.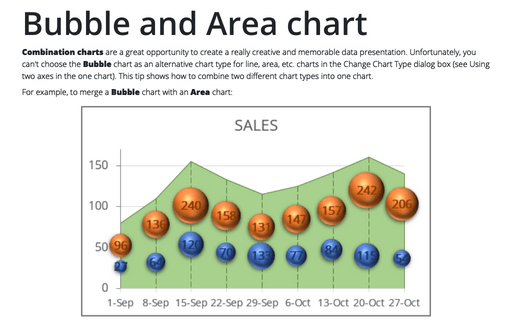 Combination charts
are a great opportunity to create a really creative and memorable data presentation. Unfortunately, you can't choose the
Bubble
chart as an alternative chart type for line, area, etc. charts in the
Change Chart Type
dialog box (see
Using two axes in the one chart
). This tip shows how to combine two different chart types into one chart.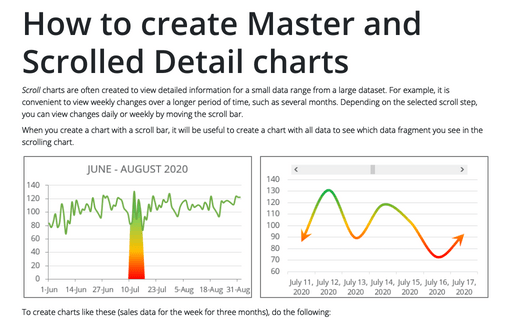 Scroll charts are often created to view detailed information for a small data range from a large dataset. For example, it is convenient to view weekly changes over a longer period of time, such as several months. Depending on the selected scroll step, you can view changes daily or weekly by moving the scroll bar.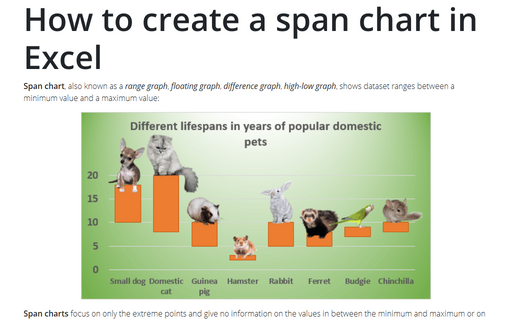 Span chart, also known as a range graph, floating graph, difference graph, high-low graph, shows dataset ranges between a minimum value and a maximum value: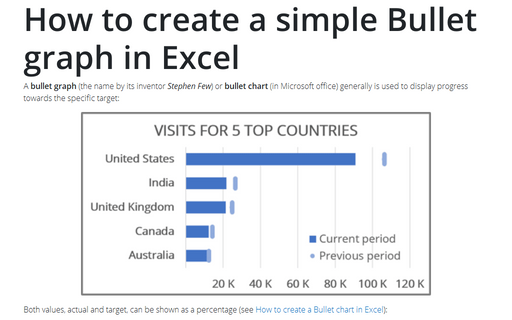 A bullet graph (the name by its inventor Stephen Few) or bullet chart (in Microsoft office) generally is used to display progress towards the specific target: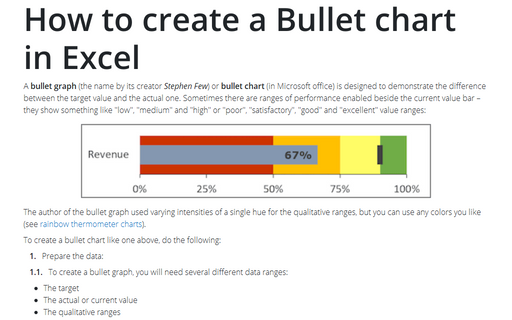 A bullet graph (the name by its creator Stephen Few) or bullet chart (in Microsoft office) is designed to demonstrate the difference between the target value and the actual one. Sometimes there are ranges of performance enabled beside the current value bar – they show something like "low", "medium" and "high" or "poor", "satisfactory", "good" and "excellent" value ranges: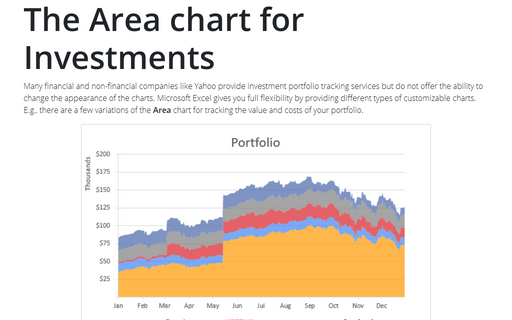 Many financial and non-financial companies like Yahoo provide investment portfolio tracking services but do not offer the ability to change the appearance of the charts. Microsoft Excel gives you full flexibility by providing different types of customizable charts. E.g., there are a few variations of the Area chart for tracking the value and costs of your portfolio.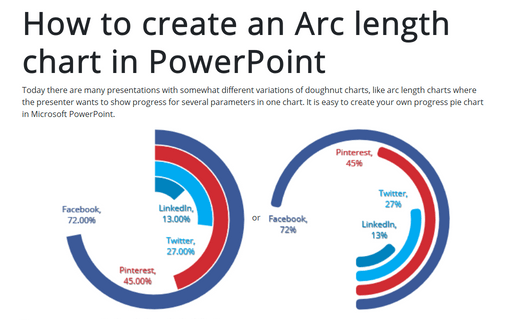 Today there are many presentations with somewhat different variations of doughnut charts, like arc length charts where the presenter wants to show progress for several parameters in one chart. It is easy to create your own progress pie chart in Microsoft PowerPoint.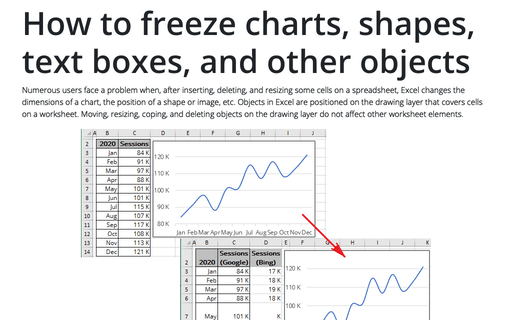 Numerous users face a problem when, after inserting, deleting, and resizing some cells on a spreadsheet, Excel changes the dimensions of a chart, the position of a shape or image, etc. Objects in Excel are positioned on the drawing layer that covers cells on a worksheet.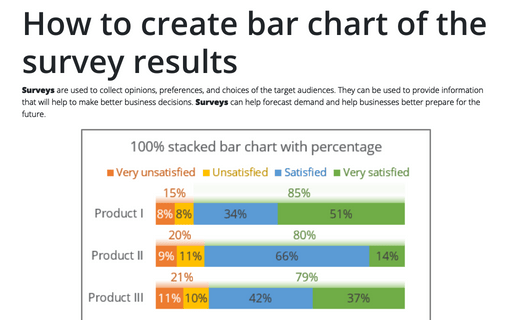 Surveys are used to collect opinions, preferences, and choices of the target audiences. They can be used to provide information that will help to make better business decisions. Surveys can help forecast demand and help businesses better prepare for the future.