Review in PowerPoint
365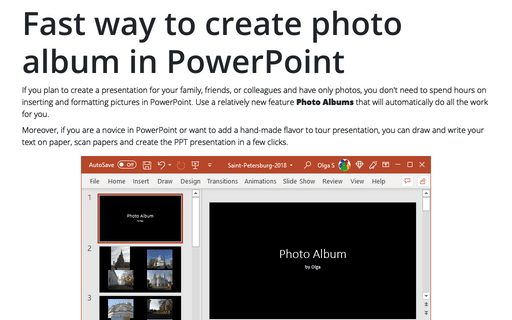 If you plan to create a presentation for your family, friends, or colleagues and have only photos, you don't need to spend hours on inserting and formatting pictures in PowerPoint. Use a relatively new feature Photo Albums that will automatically do all the work for you.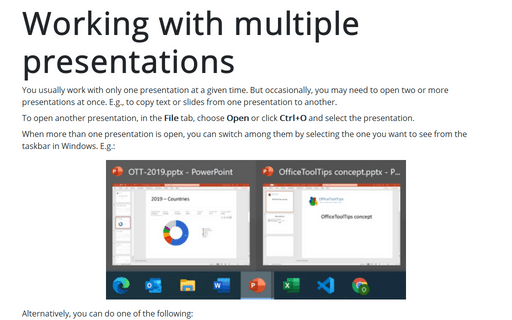 You usually work with only one presentation at a given time. But occasionally, you may need to open two or more presentations at once. E.g., to copy text or slides from one presentation to another.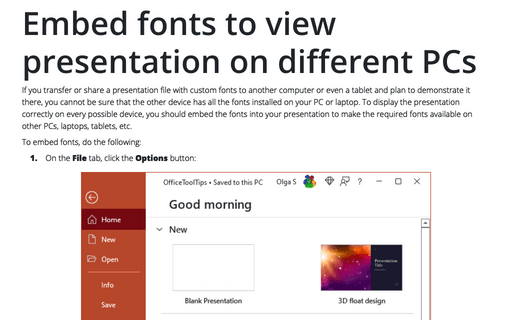 Sometimes you want to show your presentation on a different computer, and that computer does not have the same fonts as your PC.
To display that presentation correctly, you should embed the fonts in your presentation so that the desired fonts will be available on the other PC.