How to automatically archive emails in Outlook
AutoArchive in Outlook moves old items to an archive. You can customize it for more comfortable using of Outlook.
To customize AutoArchive features for all folders, do the following:
1. On the File tab click the Options button: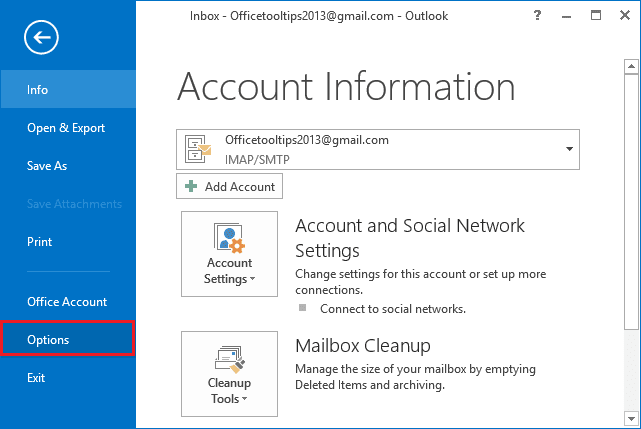 2. In the Options dialog box, on the Advanced tab, under AutoArchive click the AutoArchive Settings... button:
3. In the AutoArchive dialog box you can:
Use the Run AutoArchive every checkbox to turn off or turn on AutoArchive.
Indicate the frequency of running AutoArchive.
In the Default folder settings for archiving group, determine:

the term after which messages will move to an archive,
the path and the name of .pst archive.

Apply the new settings to all folders using the Apply these settings to all folders now button.
4. Click OK twice.
See also the tip How to archive folder in Outlook.