How to add country holidays to the calendar
To add holidays of some country to Outlook calendar, do the following:
1. On the File tab, click the Options button: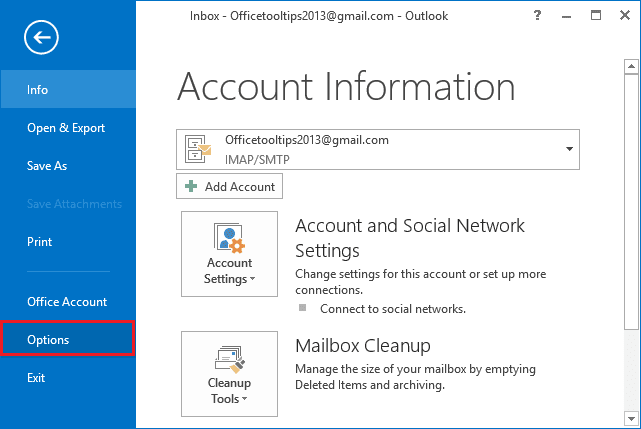 2. In the Outlook Options dialog box, on the Calendar tab, under Calendar options, click the Add Holidays... button:
3. On the Add Holidays to Calendar dialog box, select the country and check holidays for it:
4. Click Ok to add holidays of the selected country to your Outlook calendar, for example holidays for Peru and Thailand:
See also How to delete holidays and events from the calendar.