Message in Outlook
2013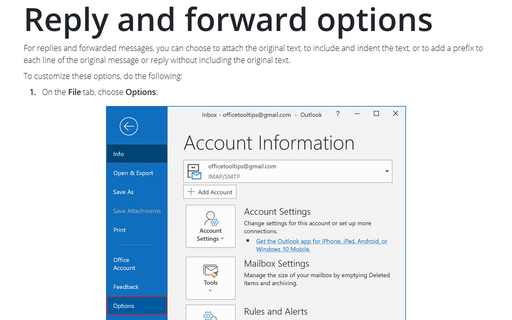 For replies and forwarded messages, you can choose to attach the original text, to include and indent the text, or to add a prefix to each line of the original message or reply without including the original text.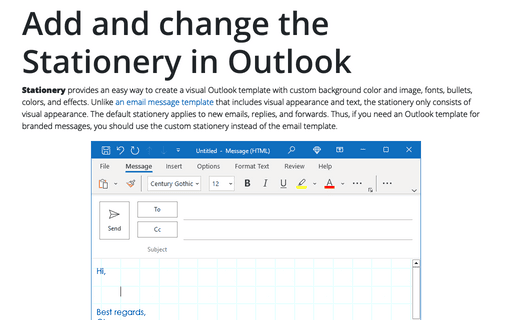 If you like visually appealing message templates called stationaries, you may want to set up Outlook to always use a particular stationery for all new messages.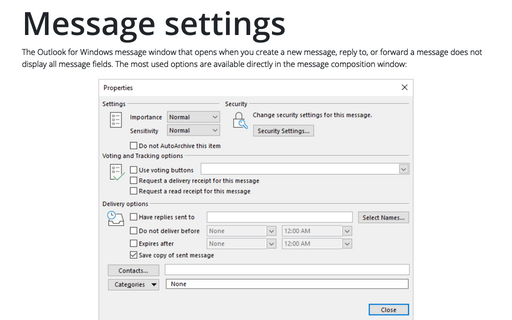 Outlook message window does not show all message fields. There many fields hidden behind the Options button, where you can set message priority, delivery notifications, etc.