Tools in Outlook
2003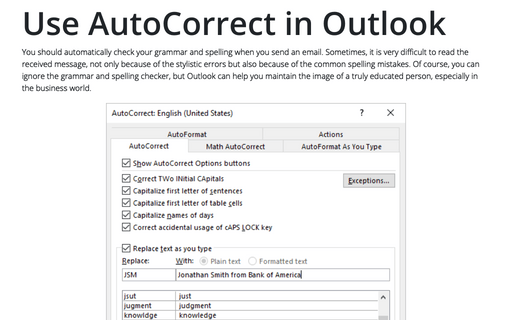 Outlook, like other Office applications, supports AutoCorrect - a feature that allows Outlook to correct common spelling and typing errors and to replace characters with symbols. You also can use AutoCorrect as a shortcut, which means you can type a small string of characters and have those characters replaced by a longer string.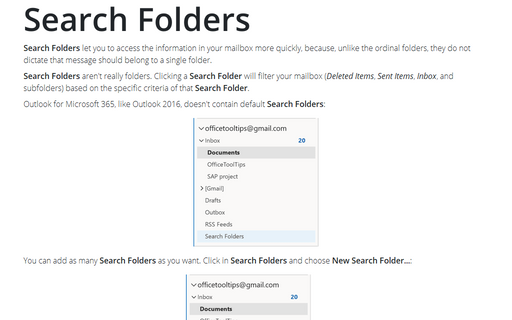 Search Folders let you to access the information in your mailbox more quickly, because, unlike the ordinal folders, they do not dictate that message should belong to a single folder.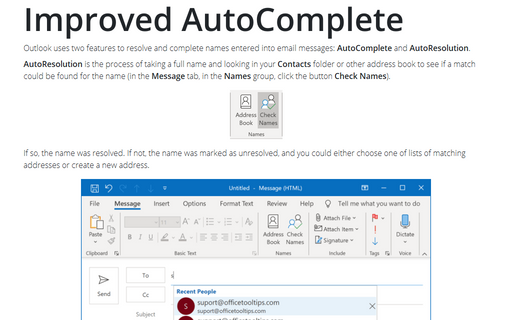 Outlook uses two features to resolve and complete names entered into email messages: AutoComplete and Autoresolution.