Contacts in Outlook
2003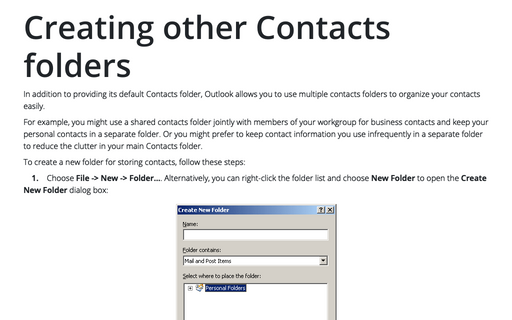 In addition to providing its default Contacts folder, Outlook allows you to use multiple contacts folders to organize your contacts easily.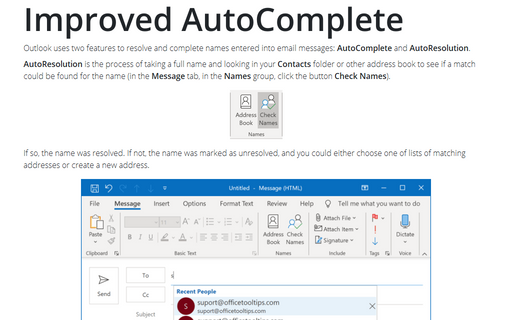 Outlook uses two features to resolve and complete names entered into email messages: AutoComplete and Autoresolution.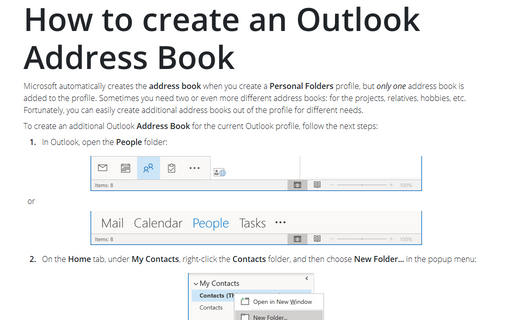 The address book is usually created when you create a Personal Folders profile, but only one address book can be defined for the profile. Fortunately you can easily create additional address books out of the profile for your own needs.